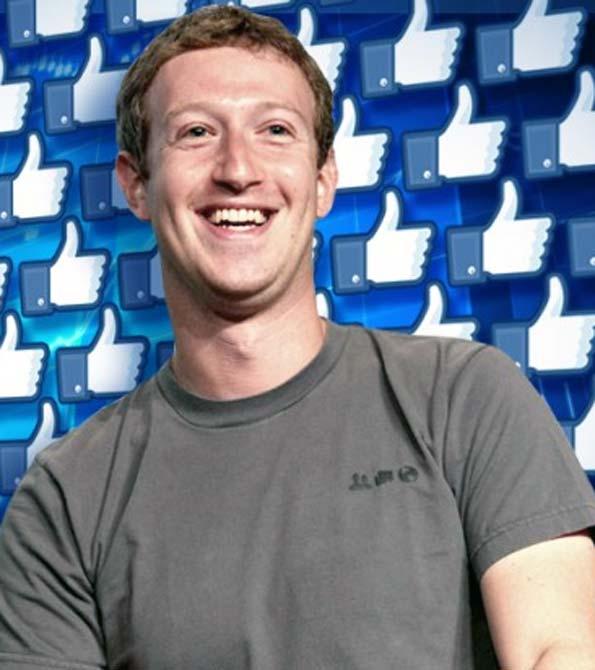 The Facebook chief is likely to meet Prime Minister Narendra Modi after the event.
Facebook founder Mark Zuckerberg will pitch Free Basics (previously known as Internet.org) his vision of internet for all, during a discussion with the students and faculty of the Indian Institute of Technology-Delhi on Wednesday, sources said.
"From what we have seen, students seem to be excited about Internet.org.
"They want to know more and understand Zuckerberg's vision of it," said a person involved with the event.
IIT-Delhi as well as the organisers have been tight-lipped about the event.
Zuckerberg's team, in India for the past 15 days, has kept most of his three-day itinerary under wraps.
Sources said the question-and-answer session with Zuckerberg at Dogra Hall on the IIT-Delhi campus would be attended by 1,300 people of which 900 would be students.
"This will be about students, budding programmers and faculty," he said.
"We cannot accommodate everyone in the hall.
The event will be streamed live and we are encouraging people to watch it," he added.
Zuckerberg is expected to speak for 15 minutes and spend the next hour answering questions from the audience.
Sources said Zuckerberg is likely to meet Prime Minister Narendra Modi after the event.
He will meet Finance Minister Arun Jaitley a day later.
Minister for Information Technology and Telecommunications Ravi Shankar Prasad is unlikely to meet Zuckerberg.
"The minister will be in Patna on October 28 for the elections.
"If he manages to return to Delhi early, he might meet Zuckerberg," said an official in the information technology ministry. More than 75 policemen will be deployed for the event.
Though Zuckerberg travels with his own security, police commandos will also provide him cover.
The Facebook founder will have a police pilot vehicle while traveling and added police security at his hotel.

Organisers have told people attending the IIT event to travel light.
They have been asked not to bring big backpacks, laptops, tablets, cameras and recorders.
"Only mobile phones will be allowed," said a person closely involved with the event.
Image: Mark Zuckerberg. Photograph: Reuters