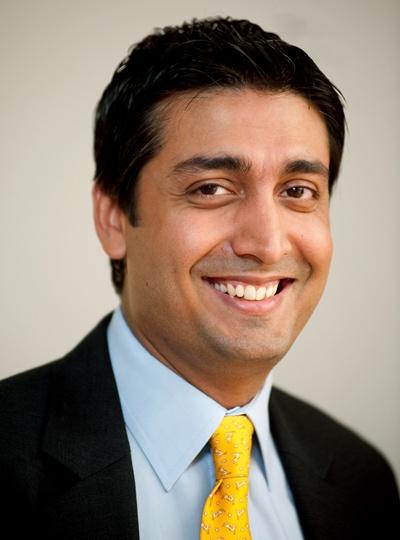 Driven by Rishad Premji, fund looking to invest in start-ups in data, open source, industrial internet spaces.
Following the footsteps of some of its global peers, India's third largest information technology (IT) services company, Wipro, has set up a venture capital (VC) fund that will look at investing in early-to-middle stage technology start-ups globally.
According to highly-placed sources in the know, the initiative is being driven by Chief Strategy Officer Rishad Premji, also the elder son of Wipro chairman Azim Premji.
The company has set aside an initial corpus of $100 million (around Rs 600 crore) for the fund which has started exploring investment opportunities in start-up companies which focus on niche technologies such as data, open source and industrial internet, among others.
"Wipro has been looking to engage with startups and this fund would help the company further this cause," it said. A source said, "Rishad Premji is taking care of the entire activity on a day-to-day basis."
According to industry sources, a team from Wipro, headed by Rishad Premji, had last month visited Nasscom's software product warehouse in Bangalore and reviewed some startup companies as probable investment targets.
"A team from Wipro, along with Rishad Premji had visited Nasscom's software product warehouse last month and looked at some of the startups that are being incubated there. There is no discussion on a specific deal as yet, but Wipro has shown interest in engaging with the start-up ecosystem," it said.
While Wipro is one of the first Indian IT players to set up a fund of this sort, several global tech majors such as SAP, Microsoft, Cisco, Qualcomm, IBM and Intel have VC arms. While these funds are focused on making profitable investments, most of the times they help respective parent companies find a suitable match to add value to their businesses.
The Bangalore-based IT services company has been working with a 'string of pearls' acquisition strategy for several years now. The company has maintained that it will look at making tuck-in acquisitions to strengthen its presence in any vertical or geography that it feels has potential.
Just days after announcing a $195-million acquisition in Canada, Wipro's Chairman Azim Premji had last week at the 68th annual general meeting said the company would continue to look at acquisitions to strengthen its presence in growth areas.
STRATEGICAL MOVE
While Wipro is one of the first Indian IT players to set up a fund of this sort, several global tech majors such as SAP, Microsoft, Cisco, Qualcomm, IBM and Intel have VC arms
While these funds are focused on making profitable investments, most of the times they help respective parent companies find a suitable match to add value to their businesses