Claiming to be the world's first online, automated interior designer, Renderlogy presents end-to-end solutions to customers.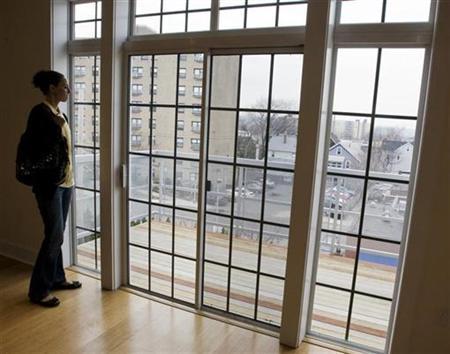 Finding a dream home can be challenging, but the greater hurdle is getting the right designer to decorate it.
A house is not a home, till you and your interior designer make it one.
The entire process can be difficult.
But it shall not be so tough now, claims Shailesh Goswami (below left), founder and chief executive officer, of Hyderabad-based interior designing technology start-up Renderlogy.
With a strong technological core, Renderlogy offers online decor solutions and aspires to make interior designing for the mid and affordable segment simple.
Claiming to be the world's first online, automated interior designer, Renderlogy presents end-to-end solutions to customers.
First steps
After serving as a senior director at Microsoft, IIT-Delhi alumnus Goswami founded Renderlogy in June last year.
He hired IMRB International (formerly Indian Market Research Bureau) to conduct research on the interior design sector after tracking it for the past 10 years.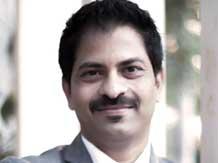 "As part of the research, I spoke to around 30 interior designers, 250 users and 50 furniture vendors to know the knitty-gritty of the sector. I noticed the most established architects aspire to move up the value chain, thereby leaving the mid-space clients to the mercy of local carpenters and a general lack of accountability in this fragmented sector," Goswami said.
Renderlogy aims to simplify and transform the home decor sector through innovative technology, he added.
The company currently operates in the B2B (business-to-business) segment. While customers of four major builders are using its services, it has talked to 20 builders across the country to offer its services.
Goswami said its current focus is to stabilise on its B2B business, while putting all their energies behind the upcoming B2C (business-to-consumer) solution launch in May or June.
The core engine for its soon-to-be launched B2C interior designing portal was built in-house using its patent-pending Interiors Definition Technology.
The free-for-registration B2C portal will enable the end-user to click-drag-and-drop to customise and virtually see how his/her planned affordable house would look like.
Financials
The interior designing and home decor market in India is estimated at about Rs 1,25,000 crore (Rs 1,250 billion).
With increasing income levels and urbanisation, Goswami said, this sector is going to grow.
"We believe this is a high-involvement category. It is very different from buying groceries online. Though online furniture stores have done a good job in establishing a high benchmark in terms of quality and convenience, people often like to experience the furniture and compare, rather than just buy from the website."
In February 2015, Renderlogy had raised Rs 10 crore in a Series-A funding from Brick Eagle, a Mumbai-based private equity firm that invests in the Indian affordable housing development ecosystem. It proposes to utilise these funds to expand to cities such as Chennai, Bengaluru, Mumbai, Raipur and Jaipur in due course, and in technology development.
"We are on track to raise Rs 30 crore in Series-B from Brick Eagle in the next two months to build scale," Goswami says, adding that Renderlogy is looking at launching a mobile application for Android and iOS platforms during this calendar year.
Financier
Rajesh Krishnan, founder and chief executive of Brick Eagle, believes affordable housing in India is a $100-billion opportunity that is yet to be tapped.
Asked why he invested in the company, he said, "Renderlogy is an interesting player in this space as it is making an aspirational service such as interior designing affordable to the home buyers.
I think technology, virtual reality and real-time market intelligence of the product will make it a market leader. Also, a strong promoter background is an important consideration."
Besides investments, Brick Eagle would provide Renderlogy access to its large captive inventory. Brick Eagle currently controls over 1,250 acre of land, which can potentially generate over 88,000 homes.
"For a start-up, this is a big starting advantage," Krishnan said.
Expert take:
Atreya Rayaprolu
Renderlogy claims to have developed a proprietary technology that will simplify interior designing for consumers.
Interior designing has always been a luxury commodity available only to the premium segment, but Renderlogy is targeting to make interior designing affordable, approachable and available to customers.
The technology will empower end consumers to visualise and explore designs for their space using an intuitive process.
As a business model, it aims to bring together a whole host of actors in this space who are currently almost completely in the informal segment, onto a common platform and offers potential to create real value for consumers, designers, suppliers and other stakeholders part of the value chain.
The model is new and refreshing, and is in a space that has not been seen with the lens that Renderlogy has used, and is very viable and scalable.
While various interior designing technologies are available online, they are either not user-friendly or do not provide an end-to-end design solution.
There are furniture sellers who are interested in selling their furniture.
Then, there are portals which connect designers to the consumers, mostly modelled on popular US portals.
These technologies do address a certain need but do not integrate. Renderlogy seems to be in a unique space, providing a complete solution rather than just addressing a portion of the need.
The first key challenge as with any start-up is to provide a very simple and intuitive user experience that directly addresses the consumer's need.
The initial focus should be to address the right business challenges, acquiring right workforce and crack very complex technology puzzles. Then, they should quickly scale to cover the larger market.
Renderlogy claims that it is aiming to transform the interior designing experience of not just consumers but also other key stakeholders such as service providers and interior designers.
It should build its technology offering tightly tied to enabling its business model and enable the entire value chain use its offering to further its business model.
In essence, it should aim to make interior designing a fun experience rather than a time-consuming and frustrating ordeal.
Fact box
Founded: June 2014
Area of business: Interior designing technology
Market size: Rs 1.25 lakh crore (Rs 1.25 trillion) in India
Funds: Raised Rs 10 crore (Rs 100 million) from Brick Eagle in February 2015; to raise Rs 30 crore (Rs 300 million) in Series-B in next two months
Headcount: Currently 52 people strong; five new people join every week
In the pipeline: A B2C portal by May-June; mobile app for Android & iOS this year
Photograph: Brian Snyder/Reuters
---
Atreya Rayaprolu is director (new initiatives) at Intellecap