The bank has hired US-based advisory firm Korn Ferry to help with the selection process.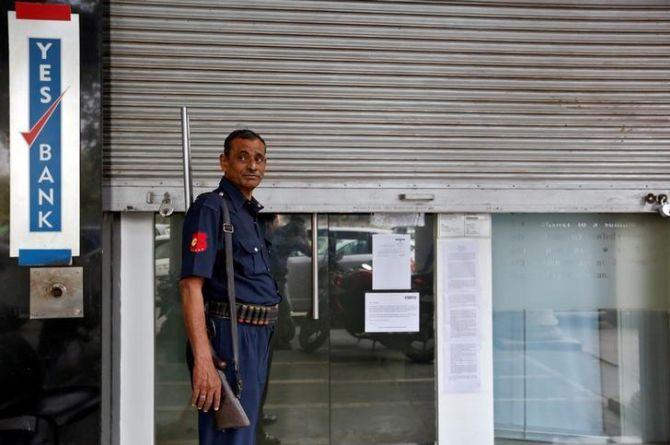 Private lender YES Bank is expected to complete the selection process to replace Rana Kapoor as managing director and chief executive officer in another two months.
December 15 is a cut-off that the bank has set for itself, a source in the know said.
The Reserve Bank of India (RBI) wants adequate time to vet YES Bank's choice of Kapoor's successor, before the new chief can take charge on February 1, 2019.
In order to comply with the timeline, the bank plans to send its preferences to RBI for approval around mid-December.
Kapoor's tenure was cut short by an order issued by RBI recently. Kapoor will be in office till January 31, 2019.
The bank has hired US-based advisory firm Korn Ferry to help with the selection process.
A committee has been set up with three internal and two external members to search for suitable candidates.
"A wide range of candidates will be considered from outside the organisation. From inside, one of the likely contenders is Rajat Monga," said the source quoted above.
Monga is senior group president at YES Bank.
The possibility of an external candidate being chosen as Kapoor's successor is quite high, another source pointed out. RBI would have the final say, he added.
"The bank will have to send a minimum of three names for the position to RBI for approval," Monga had told analysts earlier this month.
Also, the options sent to the regulator would be a combination of internal and external candidates, he had said.
While the bank sought an extension of Kapoor's term, there has been no communication on the same from RBI, the source quoted earlier said.
The request for Kapoor's extension had led to the bank being accused of not having a proper succession plan in place.
Earlier this month, Monga had said it was still not decided whether Kapoor would continue on the board of directors or not.
A source said the board was yet to discuss this; the long legal battle between the promoters had to be sorted first and negotiations for doing so were on between the promoters.
Kapoor and his late brother-in-law, Ashok Kapur, along with Rabo Bank, had floated YES Bank in 2004.
Ashok Kapur died in 2008. Rana Kapoor and his family together owned 10.64 per cent of the bank's equity, as of last month.
Ashok Kapur's wife, Madhu Kapur, owns 9.27 per cent.
Photograph: Cathal McNaughton/Reuters