Cognizant Technology Solutions is infusing generative artificial intelligence (GenAI) into all its core offerings, chief executive Ravi Kumar S wrote in an internal note to its employees.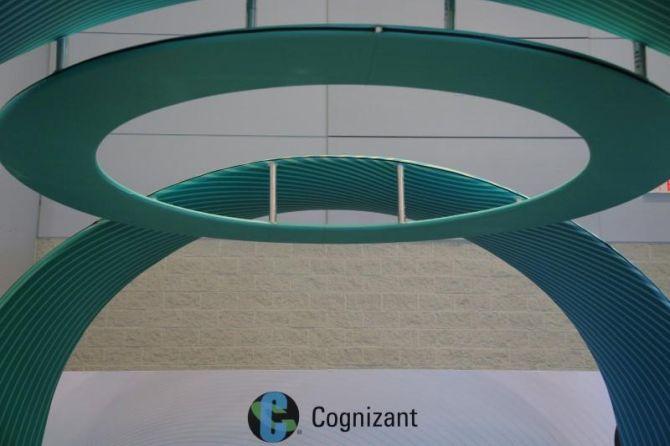 Cognizant has 351,500 employees, a majority of whom are in India.
Kumar cited the example of a GenAI-enabled conversational virtual assistant (VA) that Cognizant has introduced to help clients reimagine experiences beyond chatbots.
"This VA provides an enhanced enterprise and semantic search to drive efficient information retrieval with personalised and pattern-based recommendations through a seamless platform integration (Microsoft Teams, ServiceNow).
"Using this virtual assistant, our clients can boost their productivity by 25 per cent and improve their digital score through predictive resolution and contextual knowledge search," Kumar said in the internal email.
"We know GenAI will pervade our business and our clients' ecosystems.
"So, we are embedding GenAI in the foundation of how we work," the note said.
Given its potential to create a wave of opportunities, Kumar said Cognizant expects to invest about $1 billion over the next three years in strengthening its GenAI capabilities.
"We have committed to train 25,000 of our associates in GenAI and will be launching AI studios in Bengaluru, London, and San Francisco.
"In addition, we have launched our new generative-AI storytelling hub on Cognizant.com, which positions us as the best partner to guide enterprises on their generative AI journey," Kumar said.
Kumar added that Cognizant was expected to be a principal beneficiary of GenAI.
"Our client centricity, entrepreneurial spirit, innovation engine, and commitment to continuous learning are what will make us the partner of choice for clients and the employer of choice for the industry's best talent," he said.
Kumar urged the employees to commit to building knowledge in GenAI and share their thinking on how best to apply this "amazing technology" to help clients succeed and differentiate Cognizant.
"GenAI is a natural evolution of our work across cognitive AI, enterprise applications, and data and analytics services…Driven by our culture of innovation, embodied in our Bluebolt innovation movement that has already produced more than 3,000 GenAI ideas (and 35,000+ ideas overall), we have further expanded our capabilities with the Cognizant Neuro AI platform.
"It is designed to speed the adoption of GenAI and harness its value in a flexible, secure, scalable and responsible way," Kumar said.
He said that Cognizant has more than 100 active early client engagements in various stages with a focus on cognitive and GenAI, as well as hundreds of projects using AI services within the context of delivery.