Customers have other options available to them to do low-value transactions if wallets start mandating full KYC and would switch to those.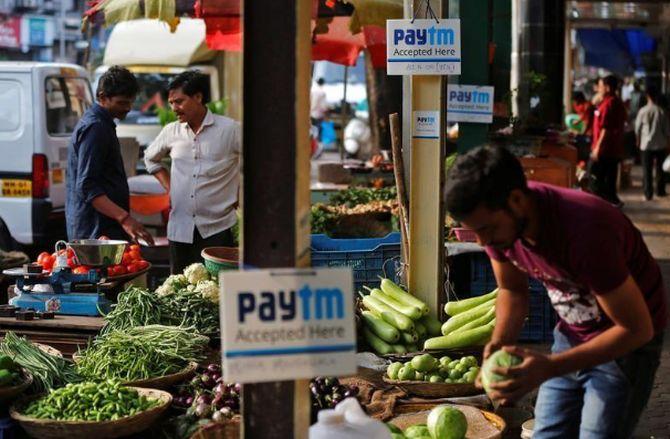 As the Reserve Bank of India's (RBI's) March deadline for meeting know-your-consumer (KYC) requirements approaches, representatives of the prepaid payments industry have requested the regulator to waive off full KYC requirements for transactions below Rs 10,000.
The Payments Council of India, the representative body for digital payment players, as well as various other industry stakeholders, have been vocal about how the full KYC requirements would severely hamper the wallet industry.
The prepaid payment instruments committee of PCI told Business Standard that it had communicated the issues of the industry regarding making full KYC mandatory and given a presentation to RBI in December 2017.
With only a month left for the March 31, 2018, deadline, PCI has received no intimation from the central bank but remains hopeful that "the regulator would respond favourably to our concerns."
All transactions, regardless of amount and every new wallet customer would require full KYC after March 2018.
Committee members said that transactions below Rs 10,000 form 90 per cent of total transactions.
They stressed that full KYC for these low value transacting users would deter them from wallets.
"We want proportionate KYC, where the KYC requirements should depend on the risk and benefit of the transaction," said the committee.
"In minimum KYC, we have the customer's name and phone number.
"Since all mobile numbers will be linked to an Aadhaar number by March 31, a verified phone number should be enough," said Sunil Kulkarni, co-chairman, PPI Committee, PCI and joint managing director, Oxigen.
Payment players cite the cost of full KYC as a hurdle for their growth.
"OTP-based Aadhaar verification has often turned out to be ineffective since people often change their numbers even after linking it with Aadhaar.
"Wallet companies would need to do biometric verifications, which would not be feasible for us," said Kulkarni.
"It would cost around Rs 75-100 per person, apart from hardware which would cost around Rs 3,000 per outlet.
"Imagine that cost for 400 million wallets," said a committee member.
He added that wallets don't operate at the same profit margins that telecom companies do and these costs would kill their growth.
"It's not just about the cost. Half of the wallet users don't come back when asked to do full KYC.
"It's a matter of changing people's habit from cash to digital, which happens over a period of time.
"The (PPI) industry needs stability from the regulator," said Sriraman Jagannathan, head, PPI committee, PCI, and vice president, Amazon India.
He also said that customers have other options available to them to do low-value transactions, if wallets start mandating full KYC and would switch to those.
"We have past precedent. Three hundred million Jan Dhan accounts were opened through the Pradhan Mantri Jan Dhan Yojana, which are now basic savings accounts.
"People can transact up to Rs 10,000 per month and KYC is not required for 24 months after opening the account.
"Also, these account users can acquire a debit card which can be used to make payments," said the committee, adding that minimum KYC has similar limitations and should be acceptable for customers with low-value transactions.
"Full KYC challenges the viability of wallets," said Jagannathan, highlighting that transactions below Rs 25,000 can be done through a banking correspondent without full KYC.
The committee also stressed on how PPI instruments have led cash-intensive markets such as remittance and payments towards digital and how the fall of wallets could lead to greater cash transactions.
"Cash has no KYC. Cash, especially fake notes, would be more problematic than these transactions," said Kulkarni.
The committee, however, agrees that full KYC was necessary for high value transactions as well as interoperability.
"Full KYC makes sense in the case of interoperability as it gives the user an additional benefit and convenience and fulfils the risk based framework required between two separate parties," it added.
Photograph: Shailesh Andrade/Reuters.