The ministry of external affairs may soon extend visa-on-arrival to 16 more countries including France, Germany, South Korea, Belgium, Sweden, Vietnam, Chile, Mexico, Argentina, Brazil, Spain and the Netherlands.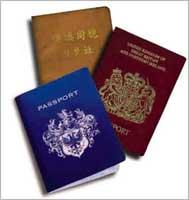 This facility, introduced in January 2010, is at present available to tourists who arrive from Finland, Japan, Luxembourg, New Zealand and Singapore.
The Delhi, Mumbai, Chennai and Kolkata airports can issue this visa.
Of the 3 million or so foreign tourists who visit India every year, about four per cent can opt for a visa on arrival.
This number is expected to go up to nine per cent, about 22,500 a month, with maximum visas issued to France and Germany.  It is not known if the facility will be extended to USA and UK, which remain the biggest source of tourists to India. While 16.5 per cent of tourists to India come from US, 15 per cent come from UK.
Despite about 12,500 passengers every month being eligible for visa on arrival currently, the Delhi and Mumbai airports, which together account for 45 per cent of the total air traffic in the country, receive only around 650 passengers a month who opt for this facility.
An executive of Delhi International Airport said the airport has been sounded out to this effect by the ministry. "However, we do not expect the passenger traffic to go up in the short term as awareness of such a change in rules takes time, and people need to grow confident of being granted a visa after landing," said he. "Passengers aren't willing to take that risk initially."
The important question is if the airports have the infrastructure to handle the additional tourist arrivals that the extension of the facility may cause. "We had a meeting last week to discuss the issue. The present facility is expandable and we can make the necessary arrangements quickly once we get the official directive," an executive of Mumbai International Airport said. "The official communication is expected in about two months."
Indian nationals are granted visa on arrival in 29 countries. These include countries such as Burundi, Tanzania, Bolivia and Sri Lanka.
Minister of State for Tourism Kumari Selja had said earlier that visa on arrival will provide a boost to the tourism sector. However, tour operators are cautiously optimistic of the possibility.
"Just allowing visa on arrival won't help the sector. The government also needs to promote India as a destination in these countries. The current visa on arrival is a single-entry visa with a validity of 30 days, and a tourist can come to India only twice a year on this visa," said Karan Anand, the head of relationships and supplier management, Cox and Kings India.