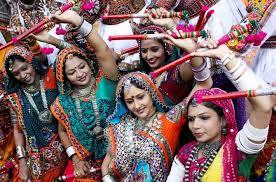 Gujarat Finance Minister Saurabh Patel termed Vibrant Gujarat-2015 as 'Davos of East' and invited Maharashtra government officials and city businesses to explore opportunities of partnerships and investments in their own state.
Gujarat Chief Minister Anandiben Patel and the finance minister were in the commercial capital to participate in a road show organised jointly by the Gujarat government and Confederation of Indian Industry for the Vibrant Gujarat summit, slated for January next year.

Patel at the outset clarified he was not here to take away investments from Maharashtra to Gujarat.

He told Business Standard: "We are here not to attract investments from Maharashtra to Gujarat.
"We are here to invite businesses to attend Vibrant Gujarat-2015 and find partners, meet delegates from different parts of country and the world and have joint ventures even in Maharashtra.
I have asked the US Consulate to bring American defence companies to invest in Gujarat. Competition is good for everyone. With new chief ministers taking charge across the country, there will be so much competition in bringing out the best of policies and it will be best for the citizens."

Patel said his government has already released electronics, information technology and e-governance policies. "Within a month, the government will come up with a new industrial policy and small-scale industries policy. Employment generation is the key. Further, the government will also focus on the proper use of raw materials," he said.

Patel said the government proposes to promote investments in the strategically important defence sector. "We have enough barren land, ports and airports. Defence is completely a new area and we hope to attract investments in the state," he added.

On the Goods and Services Tax, he said the state government supports it. "However, the interests of the states need to be protected, else the states will be doomed. We have given our suggestions to the Union finance ministry and hope to have a fruitful solution," he said.

According to him, compensation is only a part but argued there should be a permanent inbuilt mechanism for a win-win situation for producing and consuming states and also for the Centre.

Both the chief minister and finance minister refrained from comparing Gujarat and Maharashtra as the favoured destination.