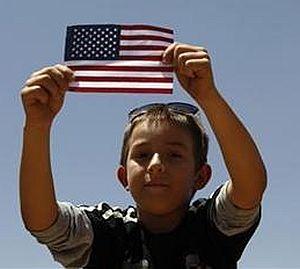 Two American Senators have introduced a legislation in the Senate proposing to cut the number of popular H-1B visas by 15,000 and that such a visa be given to highest wage earner first.
The legislation in this regard was introduced by Senators Bill Nelson of the Democratic Party and Jeff Sessions of the Republican Party.
"By cutting the number of visas available each year and requiring those visas be given to the highest-wage earners first, this bill directly targets outsourcing companies that rely on lower-wage foreign workers to replace equally- qualified US workers," Nelson said.
Currently every year a maximum of 85,000 H-1B visas can be issued including 20,000 for those who completed higher education in science, technology, engineering and math (STEM).
The popular work visa has been given to a large number of IT professionals from India over the years.
The bill proposes to reduce the number of visas available by 15,000. It would also require the Department of Homeland Security to prioritize the allocation of these 70,000 H-1B visas to foreign workers based on their salary.
Nelson said the measure will help ensure that the H-1B visa programme is once again being used as it was originally intended: to attract foreign workers with highly specialised skills not found among the available US workforce.
Last month, Nelson and a handful of his Senate colleagues filed a separate piece of legislation to reform the H-1B visa programme.
Specifically, it would prohibit any employer from replacing a US worker with an H-1B visa holder, a media release said.
It would also require employers to prove that they first tried to recruit American workers prior to hiring an H-1B visa holder and bar companies that employ more than 50 people from hiring any additional H-1B employees if more than half of their employees are already H-1B visa holders, it added.
The H1B visa is a non-immigrant visa that allows US companies to employ foreign workers in speciality occupations that require theoretical or technical expertise in specialized fields.