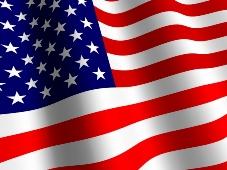 The US needs a comprehensive reform system functional both for dealing with legal and illegal immigration in the country, the White House has said.

It refused to side with lawmakers who are seeking to put the ongoing reform on hold in the wake of the Boston marathon bombings.

"We need an effective comprehensive immigration system that is functional both for dealing with legal immigration, as well as dealing with the 11 million illegal immigrants who are in this country," the White House Press Secretary Jay Carney told reporters at his news conference yesterday.

"We believe that we need to move forward with comprehensive immigration reform for a whole host of reasons and the benefits that reform will provide to our country, to our economy, to our security," he said.

He said when asked about the questions being raised by some lawmakers on the need of an immigration reform in the aftermath of the Boston bombings in which two immigrant brothers from Chechnya were allegedly involved in the terrorist attack that killed three people and injured about 200.

"We agree with those coauthors of the legislation in the Senate who have made the point in recent days that enhancing our security is one of the reasons why we should press forward with comprehensive immigration reform," he said.

Asked about the Boston bombing suspects, carney said the fact is that comprehensive immigration reform, as anybody who has looked into it and can attest, would enhance US security.

"I'm not making any assertions about this case with regards to immigration reform. I'm simply saying that our nation will be more secure if we enact comprehensive immigration reform, that there is
a national security benefit from implementing this legislation," he added.
Earlier in the day, Republican Senator Rand Paul in a letter to the Senate Majority Leader Harry Reid called for halting the debate on immigration reform, in the wake of the terrorist attack in Boston last week.
"I believe that any real comprehensive immigration reform must implement strong national security protections.
"The facts emerging in the Boston Marathon bombing have exposed a weakness in our current system.
"If we don't use this debate as an opportunity to fix flaws in our current system, flaws made even more evident last week, then we will not be doing our jobs. "We should not proceed until we understand the specific failures of our immigration system." Paul said in his letter.
However, Senator Patrick Leahy criticised those trying to block the comprehensive immigration reform in the wake of the Boston terrorist attacks.
"Late last week opponents of comprehensive immigration reform began to exploit the Boston Marathon bombing. I urge restraint in that regard.
"Refugees and asylum seekers have enriched the fabric of this country from our founding," Senator Patrick Leahy, Chairman of the powerful Senate Judiciary Committee, said during a Congressional hearing on Monday.
"Let no one be so cruel as to try to use the heinous acts of two young men last week to derail the dreams and futures of millions of hardworking people," Leahy said in his remarks at the start of the fifth hearing by his committee in immigration reform.
A bipartisan group of eight Senators last week introduced legislation on the Senate floor which provides a pathway to citizenship for more than 11 million illegal immigrants and speedy green cards and citizenship to legal migrants.