The guidance is expected to spell out what constitutes specialised skill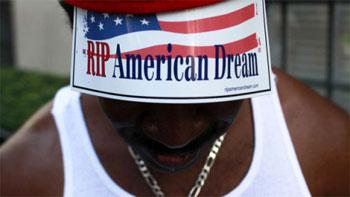 The Indian IT industry is worried that L-1 visa guidelines expected soon under the US immigration reforms may be too restrictive and potentially hurt the prospects of large Indian IT services companies.
Last November, US President Barack Obama passed an executive order on immigration reforms post which detailed guidelines on who can qualify for L-1 visas are expected in a month or two. L-1 visas are work visas which are meant for intra company transfer of employees with highly specialised skills and are used in large numbers by top tier Indian IT services companies since there is no cap on them.
R Chandrashekhar, president of Indian IT industry body Nasscom said that the guidance is expected to spell out what constitutes specialised skill and the concern is that it should not be too restrictive. What adds to the concerns is the fact that in the recent past Canada has come out with its own definition of what constitutes specialised skills and it has become almost impossible for the industry to meet them.
Even in the case of US, getting a L-1 visa has become tough lately. A few years ago, industry had been reporting a rejection rate of 40-50 per cent for L-1 visas. Even though the rejection rate has dropped to around 30 per cent as of September 2014, there is an escalation in the "request for evidence" demands from the immigration office. "This sort of keeps the ball rolling, adding to delays," said Chandrashekhar.
In November, Obama used his executive powers to hand out four million unauthorised immigrants a new legal status that would defer their deportations and allow them to work legally. He also proposed several fixes to the "broken" immigration regime of the US. These measures are expected to liberalise the visa norms for foreign students, professionals and entrepreneurs, especially those working in the technology sectors. The US government expects 400,000 highly-skilled workers to be eligible for visas once these reforms are implemented.
Obama had also recognised the fact that the process for giving green cards (US citizenship) needed a significant overhaul. Directions had been given to hasten the processing of green cards for skilled individuals, apart from allowing seekers to change employers while they wait for approval. Also, spouses of individuals with lawful permanent resident status or the permission to seek green cards can find work during their stay in the US. All these were hailed as positives for the large number of Indians working in the US.
However, Gagan Sabharwal, director of Nasscom said that Republicans are challenging the very legality of the executive order because of which follow up action on very few of the measures announced has happened. The industry is still hopeful of a positive definition when the guidelines are formed.