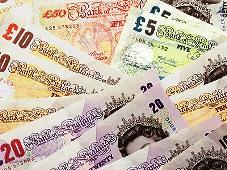 In one of UK's biggest ever property deals, a terraced house, sprawling over a vast 21,500 square feet, has sold for a record 80 million pounds -- triple the asking price.

The house opposite Regent's Park in London was once the home of the New Zealand High Commissioner.

The London's swankiest mansion boasts 11 bathrooms, nine reception rooms and a catering kitchen with marble and limestone-lined halls to computer-controlled lighting, The Sun reported.

It also harbours a sports complex which includes a gym and swimming pool and the high-tech gates have an automatic number plate recognition system.

The terraced house has a beautiful 40-metre long landscaped garden and a grand double staircase which connects the terrace and landscaped
areas.
A former ambassadorial home -- and one-time hippy squat -- it went on the market in November for a whopping 100 million pounds after an extensive overhaul.
Experts anticipated the property would be purchased by an ultra-rich Russian or Middle-Eastern businessman.
However, it has been bought by British property mogul Marcus Cooper for 80 million pounds to knock off the asking price of 20 million pounds, in what is one of the biggest sales of the decade and a record price for a terraced home.
The staggering price-tag makes it 336 times more expensive than the average UK home, the report said.
Additionally, Cooper's company will have to pay a further 12 million pounds in stamp duty alone.
The house was originally designed and built in the 1820s by architect Decimus Burton and the project was overseen by famed John Nash.