Kardassis, who quit the airline in 2013, will advise Goyal and senior management on cost-saving and productivity improvement
Nikos Kardassis, the two-time chief executive officer of Jet Airways, has returned to the airline in an advisory role.
Chairman Naresh Goyal announced Kardassis' joining at an event to celebrate airline's silver jubilee earlier this month. Kardassis, who quit the airline in 2013, will advise Goyal and senior management on cost-saving and productivity improvements.
Cost remains a concern for the airline with the rise in jet fuel price (up 13.7 per cent) and depreciation in rupee (5.6 per cent) from January till date.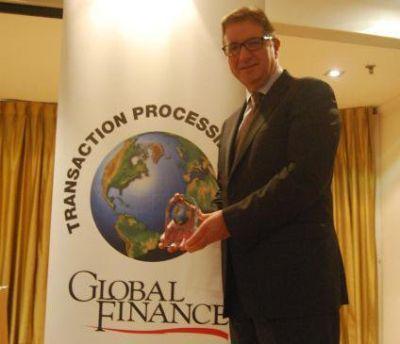 On its part Jet is targeting 12-15 per cent reduction in non-fuel expenses through renegotiation of maintenance contracts, reduction in distribution costs and induction of fuel-efficient Boeing 737 Max planes.
The airline has 150 planes on order and will be inducting its first 737 Max aircraft in July.
Kardassis served two terms as CEO in Jet, his first stint being between 1994-1999. He joined the airline a second time in 2008, first as head of North America and advisor to the board before taking over the top post once again in 2009.
He left the airline four years later when Etihad invested in Jet and joined global investment company BNY Mellon.
Kardassis return comes at a time when Jet is preparing for international expansion.
The airline is exploring service between Mumbai-Sydney and Mumbai-Manchester - both routes without a non-stop flight at present.
Air India flies from Delhi to Sydney and Melbourne and this is only non stop service between two countries.
Jet Airways did not respond to an email query on the topic.
Over 300,000 Indians visited Australia last year making the country eighth largest source market.
Around half of all leisure tourists from India visit Sydney and the city is also among top ten long-haul markets from India.
Similarly, Manchester is among top ten European routes from India with over 270,000 two way passengers and is a key airport for Jet's commercial partner - Virgin Atlantic.
Jet has code shares with Qantas on India-Australia routes and the Australian airline has been its first ever code share partner since 2006.
An aviation source said Jet's direct flight would pit it against Singapore Airlines which carries the largest traffic between India and Australia and it will need support from Qantas to make its direct flight successful.
Photograph: Via Twitter