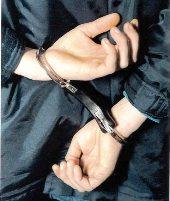 Two Indian-Americans, including a  woman, have been arrested and charged with conspiracy, mail and wire fraud and international money laundering after the duo allegedly duped hundreds of home owners and other customers in the US of over $400,000.

Sharanjit Kaur, 36, and Baljit Singh, 47, both of Fresno in California, now face sentencing of up to 20 years in federal prison and a $500,000 fine each.

The 46-count indictment alleged that between July 2010 and June 2011, Kaur and Singh owned and operated several companies based in Fresno for the sole purpose of defrauding hundreds of customers throughout the US.

The customers sent over $400,000 in payments to the defendants, it claimed.

Kaur and Singh touted to potential customers that their businesses, Consumer Financial Services, Consumer Credit Repair and Client Financial Services, could provide debt consolidation services, the indictment claimed.

They also allegedly falsely promised that they could renegotiate debts with creditors and mortgage lenders, obtain low-interest loans for customers, assist in avoiding lawsuits, lower car payments, replace high-interest credit cards with low-interest ones, and correct errors in credit
reports.
Kaur and Singh used a call centre in India whose employees would call customers using aliases such as 'Neil McKenzie' or 'Anthony Jones', the Justice Department said.
The indictment alleged that after luring customers into using these purported services, Kaur, Singh and their agents instructed customers to send in monthly payments of $500 or more.
Even though they collected regular payments from customers, the defendants did not contact creditors on behalf of customers, it claimed.
"Nor were customers informed that the defendants were not in fact providing the promised debt renegotiation services.
"To mislead customers as to the status of their debts, the defendants sent fake letters from creditors indicating that the customers' loan modifications had been approved," it said.
"When customers would contact the defendants' companies about late-payment or default notices they had received from their creditors, the defendants and their agents would either hang up on customers or request that customers continue to make service payments to the defendants," the Justice Department said.
According to the indictment, Kaur and Singh used the funds received from customers for their own benefit, and also wired a portion of the funds to an individual in Kolkata.