Smarter, healthier products are helping new food brands carve out a niche.
Ranju Sarkar reports.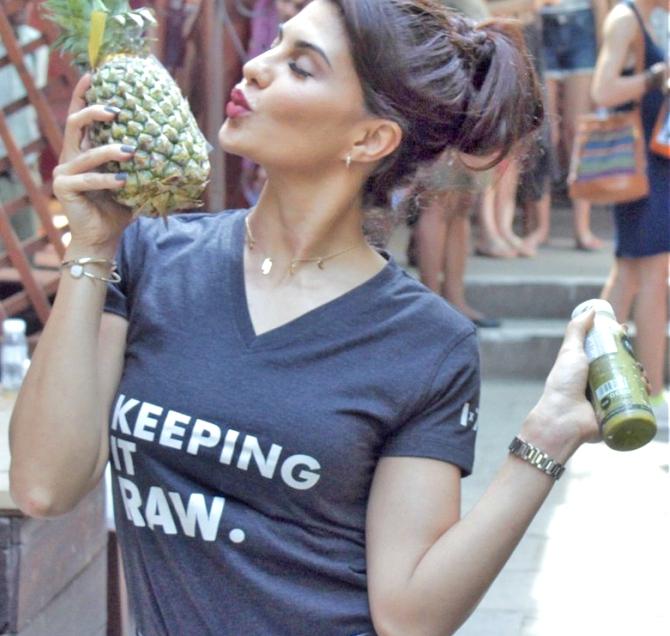 Call them millennial food brands.
Epigamia, RAW Pressery, Paper Boat, Veeba Foods, Fingerlix, and Chai Point -- these have all made a mark by attracting millennials, who look for something trendy, something healthy.
Innovative product and packaging are the USPs of these companies that have struck a chord with customers. Doing it differently is the mantra of these new companies, claim experts.
"Entrepreneurs are starting brands in categories that didn't exist (Greek yogurt, for instance). We also see people starting brands in categories that are competitive but there are no challengers. Veeba Foods, for instance, has gone into a very competitive segment (sauces), but has done it differently -- healthier and better," said Deepak Sahadapuri, managing partner, DSG Consumer Partners.
His company has backed both Veeba and Drums Food (makers of Epigamia -- a Greek yogurt), as well as Sula wines.
"Some want to enter a segment that's already big, but without very good products. Veeba is doing this. They feel sauces in the market are mediocre and they want to make the best ones," said Sahadapuri. "Others such as Rohan Mirchandani (founder of Drums Food) are keen to enter a category before others."
Some of these fledgling entrepreneurs are riding high on the obsession of millennials with healthy food. For instance, RAW Pressery that makes healthier and fresher cold-pressed juices.
Others are taking a leaf out of the international markets.
Sleepy Owl serves cold-brewed coffee -- a growing segment in the US (all Starbucks outlets serve it), but yet to take off in India.
Fingerlix and iD Fresh Food serve freshly packed dosa batter and other ready-to-eat dishes.
A few are even sticking to tried-and-tested products. Chai Point's vending machines serve chai (tea).
So, what's driving these entrepreneurs?
The biggest attraction is the huge food and beverages market.
Along with it is the fact that there has not been a lot of innovation in the segment. For instance, Maggi sauces have been around for decades without too many changes.
"A 25-year-old thinks differently and wants to eat new things. They want something healthier, with less saturated fat; they also want higher protein. Very often, they are influenced by global trends and what they see on Facebook or Twitter," said an investor.
There are quite a few challenges though.
Thanks to e-commerce, it has become easier to distribute and build brands.
"For these brands, e-commerce is a major boost," said Kanwaldeep Singh of Fireside Ventures in an earlier interaction.
The toughest challenge in consumer goods is distribution. Big, established players can always outsell the foot-in-the-door entrant.
"Try and launch a cereal and Kellogg's will outsell you on media and distribution," said the founder of a new food firm.
But social media is making the field more even, he added. "There are smart ways of making your brand known. With BigBasket or Amazon Launchpad, you have a chance to make your product available across the country."
Distribution, however, still remains a challenge.
For instance, Epigamia started managing its own cold chain after trying out third parties.
A few new players have also managed to scale up.
Veeba Foods, which started by supplying sauces to fast-food restaurants such as KFC and Burger King, now retails its products, which account for a third of its sales. Its distribution network has expanded to 300 towns and cities.
So what did it do right?
Founder Viraj Bahl claims Veeba has better products to offer: "Our sauces are genuinely good and tasty. They are healthier too. For example, most mayonnaise brands have 60-70 per cent fat content; our mayo has only 20 per cent fat."
Others have been able to address a demand.
"Consumers are looking for fresh juices, without concentrate or sugar," said Anuj Rakyan, managing director, Rakyan Beverages.