Wipro is betting on artificial intelligence (AI) and Cloud computing to earn more from its biggest contributor — the banking, financial services & insurance (BFSI) sector — which brought in 35 per cent of the revenue in FY23.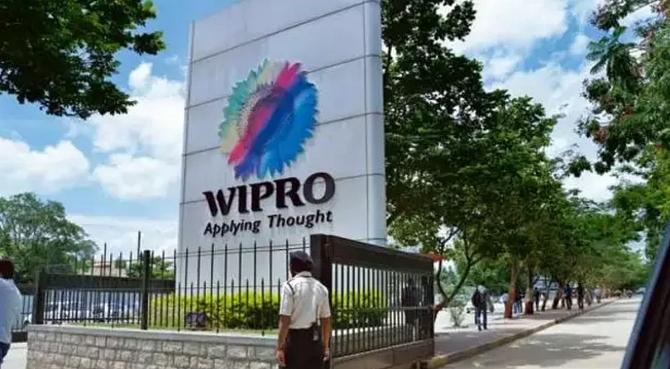 The Bengaluru-headquartered firm also expects its consultancy arm Capco to aid in its vision.
"Over the past few years, we have made significant investments in the BFSI sector and have improved our talent, capabilities, and processes in this space — both through organic investments and with the addition of Capco," Suzanne Dann, Wipro's chief executive officer for Americas 2, told Business Standard.
Americas 2 is a strategic market unit of Wipro and consists of BFSI, manufacturing, hi-tech, energy and utilities sectors.
India's fourth-largest software services exporter, Wipro had bought British consultancy Capco for $1.45 billion in 2021— its largest acquisition to date — to strengthen its consulting capabilities, especially in the BFSI sector.
"We have signed hundreds of synergy deals with Capco, significantly expanding our footprint in the consulting space," said Dann.
Wipro is also investing in so-called 'emerging technologies' like Cloud, and AI (it recently earmarked $1 billion for the latter) to strengthen its BFSI vertical.
"The investments we made in our Cloud business, culminating in the formation of Wipro FullStride Cloud, our ongoing innovation with strategic partners, as well as the extensive strategic consulting capabilities we built, particularly with the acquisition of Capco, have been setting us apart from competition," she added.
Within BFSI, Wipro is enhancing its focus on high-growth areas, such as insurance, and diversifying towards higher-margin accounts.
"The insurance sector continues to be resilient against an uncertain macro environment.
"Companies in this sector are increasingly looking to apply technology to their operations — digital claims processing, or application of AI to the underwriting process, to name a few — to drive near-term efficiencies while building future-proof businesses," said Dann.
Wipro is also focusing on building and expanding its capabilities in the consulting space.
"Our deep consulting presence in this sector is a significant differentiator for us, and as the market turns, we expect this part of our business to play an even bigger role in our growth… We are driving ongoing synergies between our consulting and other business lines to build stronger, deeper relationships with clients," she said, adding the firm was expanding its geographical presence via new BFSI consulting offerings in India, West Asia, and Asia.
Wipro is helping clients invest in priority areas amid uncertain macro environment where companies are putting more emphasis on cost optimisation and increased efficiencies, while pausing some discretionary projects.
"In a highly fluid environment, we are finding that our ability to advise clients on short-, mid- and long-term strategies gives us better visibility into their thinking and plans, thus allowing us to stay ahead of their needs," Dann said.
Clients are reassessing their strategies on where and when to invest.
"Some of the clients' current priority areas include identifying ways they can drive increased efficiencies and better RoI (return on investment) from Cloud investments; expanding AI and automation engagements designed to reduce manual efforts, increase quality, and achieve added cost efficiencies; and leveraging our partnerships, as well as AI and analytics capabilities, to help better manage risks," said Dann.
"In a tightening cost environment, we are also benefiting from the consolidation taking place in the market, expanding our engagement with some of our top clients," she added.