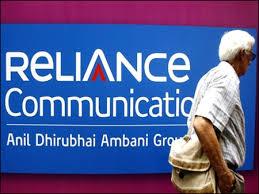 Reminiscent of the erstwhile Reliance Infocomm's device bundling over a decade back, Reliance Communications recently started its campaign on 'zero bill' plans.

Under the plan, consumers can choose their favourite smartphone and procure it from the operator without making any down-payments.

While Reliance Infocomm had provided cheap CDMA handsets earlier, RCom's new plan is for those looking to buy costly handsets.

It has been tailor-made, claims the company, for consumers looking to buy a smartphone that is above Rs 20,000 but pay in instalments.

For now, the plan is available on the iPhone 5S and 5C and Samsung Galaxy phablets and smartphones, with plans to extend it to other handset brands.

For a fixed monthly payment, the subscriber gets unlimited surfing, calling and texting for 24 months.

RCom also claims that there will be no speed throttles or bandwidth reduction once she uses up a certain amount of data, unlike with dongles.

Only international calls and domestic roaming will be billed.

RCom had launched the iPhone 5 series under the scheme but will be extending it. Samsung smartphones have been added, while an RCom official says, "we are yet to decide on the rest of the brands for the plan".

In the plan for the iPhone 5S, a user has to spend Rs 2,999 per month for the 16 GB version.

That would amount to Rs 71,976 over two years, while the handset retails at Rs 53,000.

For a data user with a monthly bill of above Rs 800, it would work out cheaper than a purchase from the open market.

And, data users usually run up an average bill of Rs 1,000-1,600, according to industry estimates.

Moreover, industry experts also say that unlike with Apple, RCom would be able to negotiate better deals (higher margins) with other smartphone manufacturers such as Samsung and Nokia.

"RCom did not have any bargaining power with Apple.

"But with other handset makers, it might be able to negotiate a price discount on handsets.

"The end user's instalment would still result in a net expenditure that is less than a handset's retail price," says Mahantesh Marilinga, senior research analyst at Finquest. This time around, it is a bank which gets the EMIs from the user, having paid the operator upfront.

The plan would ensure a steady stream of revenue from users for two years; even if the user moves out of the plan,
she will have to continue with the equated monthly installments.
Given that heavy data users can run up monthly bills of Rs 2,000 and medium users above Rs 1,000, RCom would be eyeing subscribers who also bring in higher margins for an operator.
Moreover, non-RCom users, especially youngsters, might not even mind switching operators to avail of such a plan.
Of its 116 million subscribers, RCom claims it has 7.7 million 3G subscribers (hence, mid to heavy users), which is around 7 per cent.
Market observers say that it is less than that of operators such as Vodafone and Airtel.
That is where RCom's bundling strategy, complete with its campaign featuring brand ambassador, actor Anuskha Sharma, comes in.
Sharma, wearing a surprised expression, features in the billboard ads of the plan, which is yet to go on print or TV.
With a youthful appeal and regarded as tech-savvy, Sharma adds to the package, according to celebrity brand managers.
"There is a distinct difference in the tonality of RCom and a player like Vodafone.
"So far, it has been seen as more mass with not much to appeal to the urban youth who could opt for such bundling plans.
"But now RCom is trying to actively encourage data users among its subscribers and change its tone of comunication with its new focus on its smartphone subscriber base," says a celebrity brand manager who does not wish to be quoted.
While Sharma has been the ambassador for the telecom operator for the last two years, sources say that her contract has been renewed for a third year.
"If you see, RCom's branding from the Sehwag campaign to the present day, has undergone a sea change.
"Now, the telecom brand is targeting younger users and is trying to raise its aspirational quotient to a wider audience in urban areas," says the brand manager.
Almost all telecom operators have bundling options of plans with popular smartphones, especially the new launches.
For the iPhone 5 series, Airtel offered almost 50 per cent discount on bills, though the handset had to be paid for upfront.
So far, smartphone bundling involved free data usage up to a limit.
Idea Cellular, on the other hand, has been branding smartphones that it has been sourcing from international manufacturers.
The handsets cater to first-time data users and come with cheap data plans, for both 2G and 3G surfing.
Once RCom gets more handsets under the scheme, it would be clear if it has met its goal of changing its brand image or not.