Pichai and Page may prove to be a great partnership - one an ace executor and other a tech visionary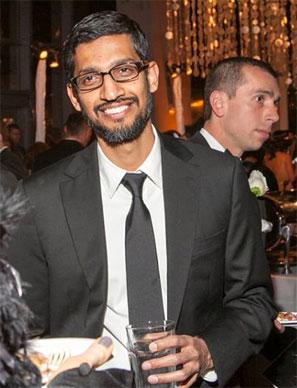 When Google's Sundar Pichai visited India about a month ago, one question that came up repeatedly was whether he was in line to assume the top job at the company. Pichai was polite and humble in his response, neither confirming nor rubbishing the speculation.
Perhaps, he could see the announcement coming a month and a half later.
"I'm very passionate about computing. And, Google is a place where I can have a long-term vision of computing, and a humbling place to be…Larry (Page) is committed to the very long term. It's a partnership I enjoy," Pichai had told Mint.
According to news reports, the Chennai-born Pichai has been appointed Google's head of products, which include search, maps, Google+, commerce, advertising and infrastructure. Pichai already heads the Android, Chrome and applications business. As such, his combined portfolio now includes some of the biggest stars from the Google portfolio (with the exception of YouTube), the cash cows (revenues from search and advertising pretty much run the entire Google), along with the most promising products such as Android.
The development lends weight to the possibility that Pichai could be Google's next chief executive, when Page decides to step down. After all, he is controlling most of the company as its operations man, leaving co-founder and chief executive Larry Page with more time to focus on the "big picture". It seems Page, who started the search engine giant with Sergey Brin, wants to devote his energy towards building the Google of tomorrow, through restructuring.
Google X, the division responsible for the big gambles being taken at Google — glass and self-driving cars — along with digital-thermostat maker Nest Labs, which is dabbling in the 'internet of things', will be under Page's watch. The corporate development, finance, business and legal segments will continue to report to Page.
Last year, Pichai, 42, was appointed the chief of Google's popular mobile operating system, Android. Since taking over the division from Andy Rubin, he has worked towards bettering the collaboration between various Google departments on Android, as well as the company's relations with key partners such as Samsung.
Perhaps, it is this acumen for maneuvering difficult situations and running day-to-day operations that makes Pichai and Page such great partners — the former is an ace executor and the latter, a technology visionary.