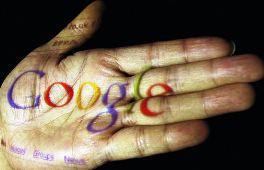 Google Executive Chairman Eric Schmidt made a pitch for protecting privacy as the Internet becomes more widely accessible in India.

"We need to fight for privacy or we will lose it," Schmidt said on Thursday, speaking in the Big Tent Activate summit in New Delhi.

He said it was natural for companies to collect information on users and so it was important for Indian laws to protect privacy.

Its loss and misuse of information by government were concerns that needed to be dealt through law, he added.

Responding to allegations that Google is seen as the biggest invader of privacy, Schmidt said privacy issues on the internet would be there even if Google did not exist.

"We are just a company sitting on the internet," he added.

Google has been facing privacy-related charges in many markets for misuse of search data and violation of others' intellectual property rights.

Schmidt said with 600 million mobile users, 130 million Internet users and 20 million broadband users, India was an under-penetrated
market.
He added India needed to invest in broadband by putting a lot of fibre optic cable in the ground. This would take care of bandwidth.
Telecom service providers needed to move to 4G to address the connectivity issue. This was important as most Indians would access the internet through mobiles, he said.
He also clarified the web browser, Chrome, and the operating system (OS), Android, would remain separate products, under a single boss.
"There could be more commonality between them but they would remain different," he added. Last week, Google gave additional charge of the dominant mobile OS, Android, to Sundar Pichai, who also heads Chrome.
Earlier in the day, addressing the summit, Telecom Minister Kapil Sibal stressed on the need for self-regulation while sharing information on the internet.
Google executive chairman on Thursday met up with Congress vice president and MP Rahul Gandhi, before flying off to Myanmar, for next leg of his Asian visit.
In Janaury this year, he had landed up in North Korea on a personal visit to persuade the government to open up internet access in the country.