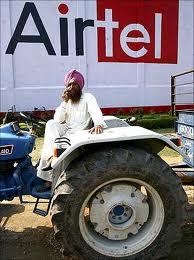 Bharti Airtel, which operates in 20 countries across Asia and Africa, on Thursday said it would move the Supreme Court of Nigeria against a February 14 judgment of the Court of Appeals, Lagos, which ruled in favour of Econet Wireless of Nigeria.

Econet had claimed it still held a five per cent stake in Airtel Networks Ltd. It had also claimed that its right of first refusal had been violated during the sale of VMobile when Zain Telecom sold its Africa business to Bharti in 2010. For these, it had sought $3 billion from the Indian company.

According to the judgment, Bharti Airtel had failed to set aside the ruling of a lower court on the disposal of some Econet shares.

The Court of Appeals said Bharti Airtel should accept that Econet Wireless owned a five per cent stake in Airtel Networks.

Responding to the development, a spokesperson for Bharti Airtel said: "Bharti Airtel, a 79.06 per cent shareholder in Airtel Networks Ltd, Nigeria, is not satisfied with the judgment of the Court of Appeals, Lagos, and will lodge an appeal against the decision in the Supreme Court of Nigeria.

"Bharti Airtel states the judgment has no impact on the equity holding of Bharti Airtel or of other shareholders in Airtel Nigeria."

Airtel Nigeria had already appealed before the Supreme Court of Nigeria against the judgment of the Court of Appeals in Kaduna in the matter relating to Econet's claim for a five per cent stake in Airtel Nigeria, Bharti Airtel said in a statement.

"These shares, in any case, are held in an escrow account and do not affect Bharti Airtel's 79.06 per cent in Airtel Nigeria," it added.

Following reports on the judgment, the Bharti Airtel shares dropped 1.98 per cent to close at Rs 296.8 on BSE on Thursday.

The dispute relates to a 2006 deal in which Celtel International had bought a 65 per cent equity in Nigerian mobile operator VMobile. VMobile was later acquired by Kuwait-based Zain Telecom and Sunil Mittal-promoted Bharti Airtel bought Zain's Africa business in 2010 for about $10
billion.
Econet owned a five per cent equity in VMobile and claimed the first right of refusal for sale of VMobile shares.
The dispute came to Bharti Airtel as part of its deal with Zain.
On December 22, 2011, in an arbitration moved by Econet Wireless, a partial final award was issued, saying the shareholders agreement was breached by the erstwhile shareholders and, so, the acquisition was null and void.
But, the order had rejected Econet's claim for reversal of the 2006 transaction.
On February 3, 2012, Bharti Airtel Nigeria filed an application before the Lagos State High Court to set aside the partial final award. Econet claimed a value of more than $3 billion from Bharti Airtel.
"As regards the quantum of the claim, as mentioned in some media reports, we would like to unequivocally say that neither of these orders of the Court of Appeals in Lagos and in Kaduna deal with the quantum of damages and no such quantum has been determined," said the Bharti Airtel spokesperson.
The company also said Bharti Airtel and Airtel Nigeria had confidence in the law of the land, and believed the Supreme Court of Nigeria would determine the appeals on merit.
The operations in Nigeria would not be affected by these judgements, it added.
"Whatever the outcome, we expect a limited impact on Bharti as the dispute has been in public domain since long before Bharti acquired the African business of Zain.
"We expect the sales agreement between Bharti and Zain to have taken this into account," UBS said in a equity research report.
PhilipCapital India, on the other hand, said the Appeals Court ruling against Airtel was unlikely to have a negative impact.
Nigeria is one of the key markets for Bharti AIrtel in Africa.
But the company declined to give details of its subscriber base and revenues in that country.