Telecom major Bharti Airtel plans to completely acquire US firm Qualcomm's Indian 4G venture, Wireless Business Services, by end of next year.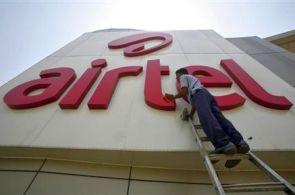 "This is as originally planned. The event (2 per cent stake share subscription) took place in this quarter, resulting in our stake in this business promoted by Qualcomm in India, going up 51 per cent. As previously announced in May 2012, we plan to take our stake to 100 per cent by end of next year," Bharti Airtel's Group Chief Financial Officer Sarvjit Singh Dhillon said today in response to a query.

Wireless Business Services (WBS) has won BWA spectrum, that can be used for 4G
services, in four circles of Delhi, Mumbai, Haryana and Kerala.
Airtel holds 51 per cent stake in the company, which was initially launched by chip maker Qualcomm.
Bharti Airtel also has 4G spectrum in four service areas of Maharashtra, Karnataka, Kolkata and Punjab. However, it is providing only high-speed 4G mobile Internet services in Kolkata, Bangalore, Pune and Chandigarh.
WBS has approached the Department of Telecommunications for allocation of mobile numbers to start testing of voice call services on 4G network in four service areas. It has requested DoT to allocate 25,000 numbers in each service area for testing of voice service.