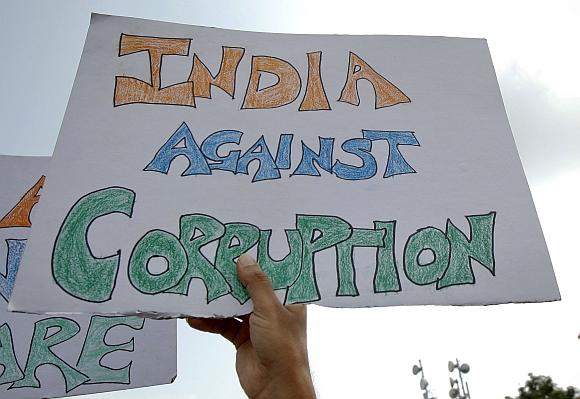 The task force has provided probe agencies with a list of attributes, including disproportionate investments, debt, advances or cash, to red-flag such firms.
The government's task force on shell companies has recommended that enforcement agencies and regulators identify and conduct an inquiry against Indian companies having subsidiaries in tax havens such as Delaware (US), Luxembourg, Panama, Mauritius and Ireland.
The task force, set up in July 2017, has listed 14 parameters for identification of potential shell companies and suggested launching probes against them. "Primarily, Indian companies having subsidiaries in tax havens are a matter of concern," the report seen by Business Standard stated.
The task force has provided probe agencies with a list of attributes to red-flag such firms. Shell firms, according to this panel, have disproportionate investments, debt, advances or cash. Probe agencies should look into a company if its reserves and surpluses are five times or more than the turnover, or if its fixed assets are five times or more of turnover. Red flags will also be raised if any of these -- cash, investments, debt, advances, or total liabilities -- is more than five times the turnover.
Further, if 75 per cent of the share capital of a company is held by private limited companies, or if it has not submitted statutory annual filings for two years or more, such companies will face scrutiny. If more than 10 companies are registered at the same office and at least half of them have common directors, or if the company has changed half of its directors in last two years, such firms should also be scrutinised.
The task force was set up on the direction of Prime Minister Narendra Modi for a crackdown on shell companies, and comprised members of various regulatory ministries and enforcement agencies under the co-chairmanship of the revenue secretary and the corporate affairs secretary.
Recently, it was also asked by the government to take into account the findings of probe agencies in the Nirav Modi-Mehul Choksi investigations, which revealed that over 200 shell firms were used for routing and receiving funds. Nirav Modi and Choksi are the prime accused in the Rs 127 billion letters of undertaking (LoU) scam.
The task force also highlighted that companies had been misused to channel unaccounted cash after the note ban of 2016.
"There is a strong possibility that companies have been used to place illegitimate cash belonging to others," it said, adding that the ministry of corporate affairs should look into the filings of financial statements of such companies specifically.
It also raised a red flag on abnormal increase or decrease in debts, or more than 10 per cent of bad debts written back, and increase in investment in partnership firms by 100 per cent or more.
Sources say the task force has extensively defined each attribute of a shell company in its report, which will be submitted to the government by the end of this month.
The report explained that in tax havens, "there are professionals working as agents to get companies incorporated and lend addresses and other facilities". These companies are also known as "post box" companies as they have no physical existence in those locations but exist only on paper.
"These firms have legal ownership of assets and are used to mask transactions and stash ill-gotten money, maintain offshore accounts, save on taxes and so on," the report noted.
It further said just defining a shell company was not enough to identify potential shell firms from the database of the company as there was a very thin line between legitimate and illegitimate business.
So, for this, probe agencies and regulators have to first collate the attributes of shell companies from the total population of registered companies and shortlist companies. Thereafter, they can probe further to identify ultimate beneficial owners.
Photograph: Reuters.