The Supreme Court imposed a fine of Rs 100 crore (Rs 1 billion) on Sterlite Industries for flouting green norms at its plant in Tamil Nadu, a judge said on Tuesday.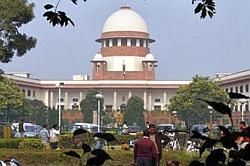 The case is unrelated to a separate order that has shut the Tuticorin plant, India's largest, since last week following complaints of a gas
leak.
Despite the fine, the Supreme Court overruled an earlier order from the Madras High Court to shut down the plant over long-standing environmental concerns, the bench headed by Judge A K Patnaik said.
On Monday, the company informed the stock exchanges that the Tamil Nadu Pollution Control Board had passed an order to shut its plant at Tuticorin after locals complained of breathing problems.