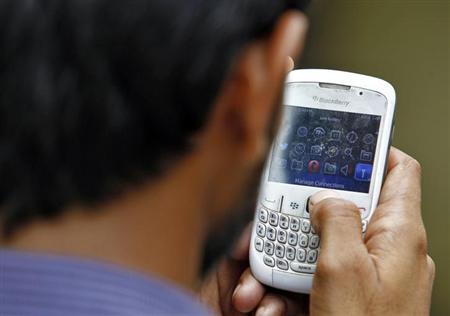 Payment for spectrum won by companies in the auction concluded on Wednesday is expected to push up the debt on telecom operators to about Rs 3.5 lakh crore (Rs 3.5 trillion), leading to a significant rise in tariffs, says industry body Assocham.
"Telecom industry which was already saddled with nearly Rs 2.5 lakh crore (Rs 2.5 trillion) is now going to helplessly see it mount to nearly Rs 3.5 lakh crores (Rs 3.5 trillion)," Assocham Telecom Council Chairman T V Ramachandran said in a statement. The Spectrum was sold at about 68 per cent premium, at Rs 1,09,874.91 crore (Rs 1098.74 trillion).
At the base price fixed by the government, its value was Rs 65,463.40 crore (Rs 654.63 billion).
About 11 per cent remained unsold which also included 800 Mhz, 1800 Mhz and 2100 Mhz (3G) band. Idea Cellular, Airtel, Vodafone and Reliance Communications participated in the auction mainly to defend their existing spectrum holding as their licences are set to expire.
Reliance Jio, Tata Teleservices, Telewings (Uninor) and Aircel participated to buy additional spectrum.
Ramachandran said that "consumer tariffs are bound to rise significantly but, due to the level of hyper-competition present here, the increase would not be anywhere near adequate to cover the higher cost".
He said that the cash outgo may restrict roll out of networks and affect the basic objectivity of sector to provide telecom connectivity to people.
As per the rules, new telecom operator will have to roll out networks in five phases and existing telecom operator in additional three phases over period of five years to provide coverage of up to 30 per cent at block headquarter level in addition to covering district headquarters.
Ramachandran said: "The Aam Aadmi, desperately seeking increased connectivity for his personal productivity and quality of life enhancements, would probably remain underserved longer."
There are provisions of penalty in case companies miss the deadline to rollout their networks.
"While this is no doubt beneficial for addressing the fiscal deficit, the outcome does raise some important concerns not only for the industry but also, more importantly the consumer - the 'Aam Aadmi', and for the national economy," Ramachandran said.