"I do not want India to be an economic superpower. I want India to be a happy country." – JRD Tata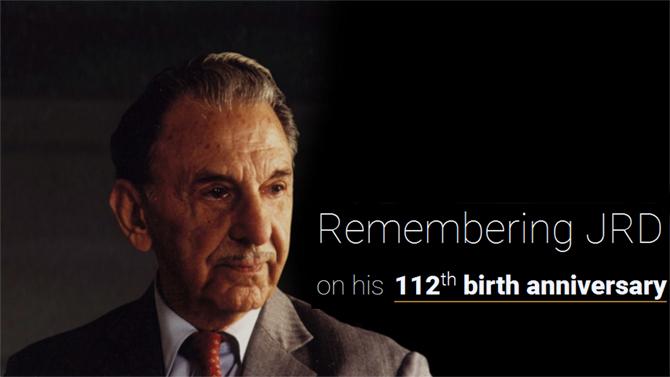 One of India's most enterprising businessmen, Jehangir Ratanji Dadabhoy Tata was born in Paris on July 29, 1904. On the occasion of JRD's 112th birth anniversary, we remember the values, traditions and business ethics he lived by.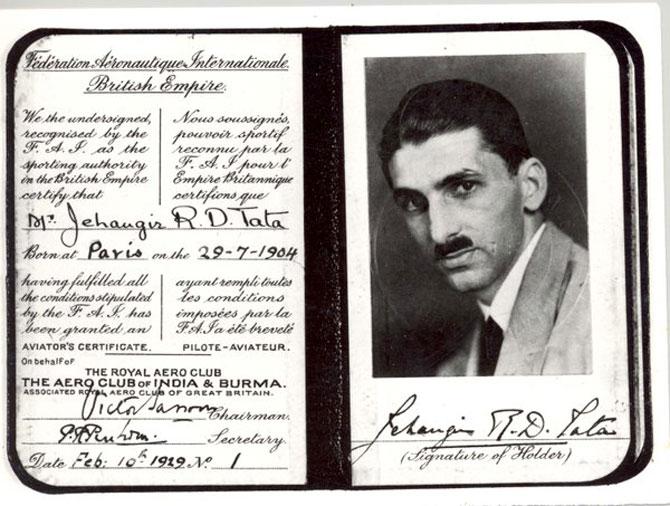 The first of JRD's big adventures in business was born of his childhood fascination for flying. He had grown up in France watching the famous aviator Louis Bleriot's early flights, and had taken a joyride in an airplane as a 15-year-old.
In 1929, JRD became one of the first Indians to be granted a commercial pilot's licence. In 1932 Tata Aviation Service, the forerunner to Tata Airlines and Air India, took to the skies.
The first flight in the history of Indian aviation lifted off from Drigh Road in Karachi with JRD at the controls of a Puss Moth. JRD nourished and nurtured his airline baby through to 1953, when the government of Jawaharlal Nehru nationalised Air India. It was a decision JRD had fought against tooth and nail.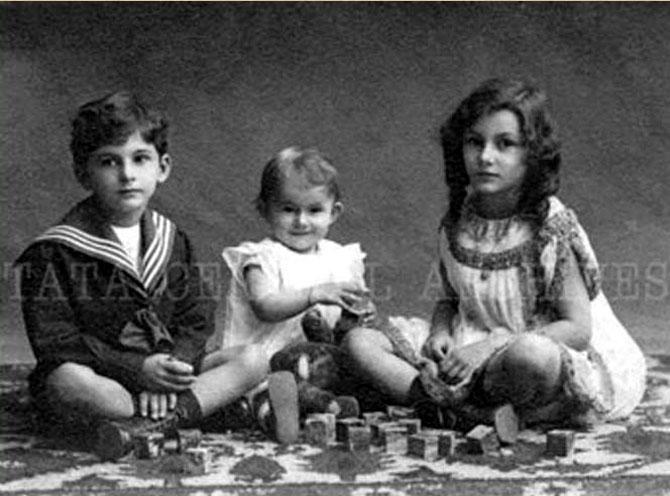 Image: JRD Tata with his younger sister Rodabeh and elder sister Sylla. Photograph: Kind courtesy, Tata Central Archives.
The second child of Ratanji Dadabhoy Tata (and his French wife Sooni), JRD was educated in London, Japan, France and India. Tata began his career in the Tata Group as an unpaid apprentice in 1925. At a young age of 22, he joined the board of Tata Sons, the group's flagship company, and became its chairman in 1938.
'Growing organisations in any field must constantly evolve, accept or even seek new ideas, new visions, and new enthusiasms.'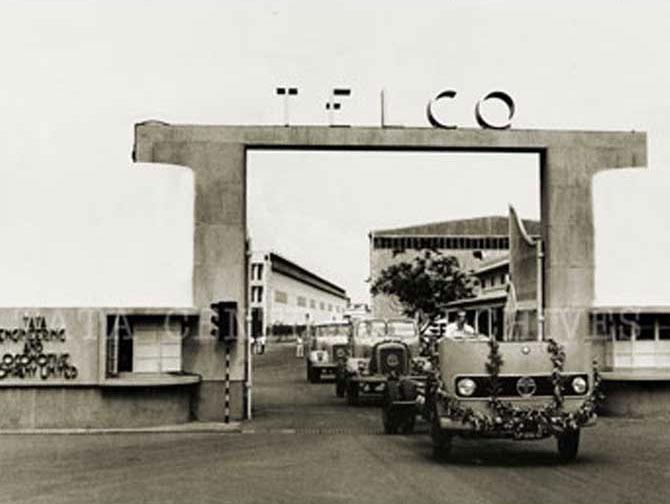 Image: The first batch of vehicles bearing the 'T' rolling out of the Tata Engineering and Locomotive (now Tata Motors) plant at Jamshedpur. Photograph: Kind courtesy, Tata Central Archives.
In the next 5 decades, Tata steered the company to great heights, expanding the business into chemicals, automobiles, tea and information technology.
The group had 14 enterprises under his leadership. 50 years later when he retired, Tata & Sons was a conglomerate of 95 enterprises.
The Tata Institute of Fundamental Research, the Tata Memorial Hospital, the Tata Institute of Social Sciences, the National Institute of Advanced Sciences and the National Centre for the Performing Arts would not have come to fruition without JRD's steadfast support.
'If I were to attribute any single reason to such success as I have achieved, I would say that success would not have been possible without a sustained belief that what I did or attempted to do would serve the needs and interests of our country and our people and that I was a trustee of such interests.'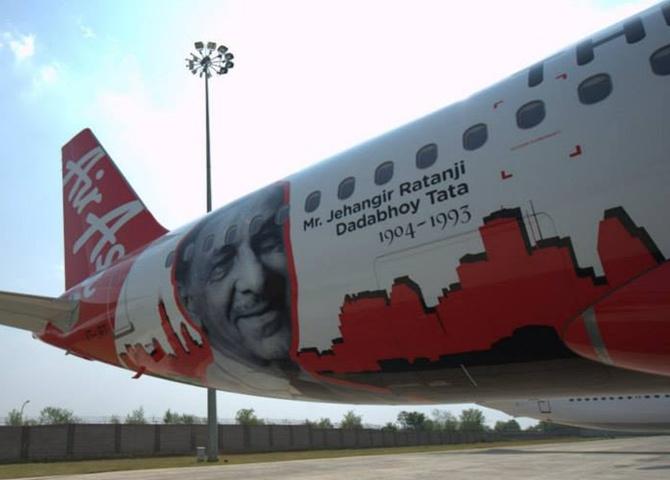 One of JRD's pet theme was controlling India's population. To this end, he helped start what eventually became the International Institute of Population Studies. In 1992, just a year before his death, JRD received the United Nations Population Award.
Under his leadership, the Tata assets climbed from Rs 62 crore (Rs 620 million) in 1939 to over Rs 10,000 crore (Rs 100 billion) in 1990.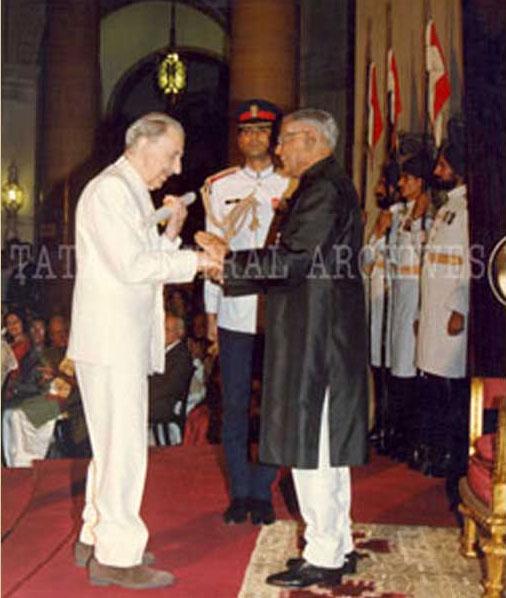 Image: Former President of India R Venkataraman conferring the Bharat Ratna on JRD Tata. Photograph: Kind courtesy, Tata Central Archives.
A shy and reticent man, when JRD was told that the government was thinking about giving him the Bharat Ratna, the country's highest civilian award, he is reported to have said: "Why me? I don't deserve it. The Bharat Ratna is usually given to people who are dead or it is given to politicians. I am not prepared to oblige the government on the former and I am not the latter."
'The future belongs to the young. We must not only trust them with responsibility but must thrust it upon them whilst they are still young and full of energy, zest, hope and even illusions. However heart-breaking it may be to ourselves, we must make way for the new generations even when we feel we are still in our prime.'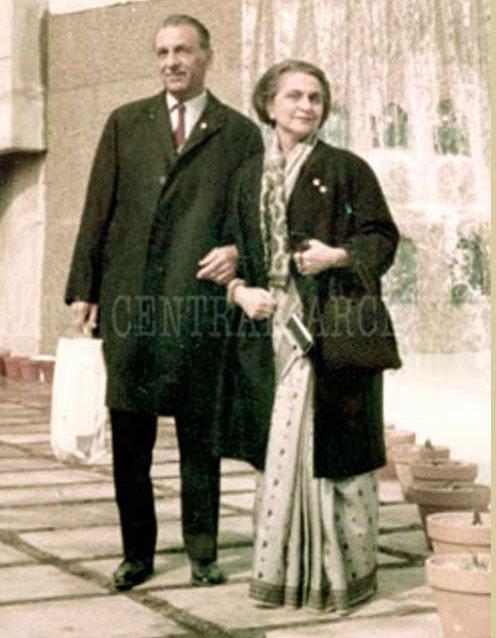 Image: JRD and Thelma Tata. Photograph: Kind courtesy, Tata Central Archives.
He was awarded the Bharat Ratna in 1992. JRD Tata was also conferred the honorary rank of Group Captain by the Indian Air Force in 1948, was promoted to the Air Commodore rank and further promoted as Air Vice Marshal. In 1983, he was awarded the French Legion of Honour.