Raheja-owned retailer Shoppers Stop has gone off the beaten track. At a time, when bigger players such as Pantaloon and Aditya Birla Retail are either shutting stores or looking at halting expansion to preserve cash and check losses, Shoppers Stop is moving ahead with its expansion plans.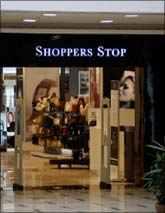 Consider this. The company, which had taken 18 years to open the first 25 stores, rolled out 26 stores in the last three years, of which as many as 13 in FY 2012 alone.

Shoppers Stop is stepping on the gas and is looking at opening a total of 24 department stores, or eight stores in each of the next three years, involving an investment of Rs  300 crore (Rs 3 billion). Analysts say the company has many positives working for it where others are facing many financial issues.

While Kishore Biyani's Pantaloon is battling high debt of Rs 7,800 crore (Rs 78 billion) and negative cash flows, Birla Retail is on a drive to cut losses. Shoppers with a debt-equity of 0.75 times and expected cash flows of Rs 300 crore (Rs 3 billion) over FY 2012 to FY 2014, is well poised to expand its network, say analysts.

The company's trading model, where 55 per cent of goods are non-bought out which lowers the working capital requirement and inventory costs, are also helping it.

Even investors seem to have taken a liking for the company with the stock increasing 36 per cent since the beginning of the year.

"Shoppers Stop's model has been fine tuned over the years and become self sustaining to handle its expansion," says Govind Shrikhande, managing director, Shoppers Stop, adding that he does not believe the company should stop expanding due to lower consumer spending.

"The market is not going anywhere. But you cannot base your strategy based on short-term challenges. You take measures to overcome them," Shrikhande told Business Standard in a recent interaction.

Analysts agree with his strategy. "One has no clue when will demand come back. If you are not ready, then you will not be able to capture demand when it revives. When Pantaloon and Aditya Birla Retail are scaling back expansion, I think it is the right time for Shoppers Stop to expand. They can tap the demand once it is back," says Abneesh Roy, associate director, institutional equities- research at Edelweiss Securities.

Adds Arvind Singhal, chairman of retail consultancy Technopak Advisors: "If you look at Indian retailers, many of them expanded too rapidly or went into different formats. Shoppers Stop is not in that
position. Whatever was not working was shut long ago," Singhal adds.
Though the company is bullish about its growth, it is also facing challenges on a few fronts, such as pressure on EBITDA (earnings before interest, tax, depreciation and amortisation) margins, declining like to like (LTL) growth, and extended losses by its hypermarket chain Hypercity.
EBITDA margins of the company have declined by 160 basis points at seven per cent for the nine months of FY 2012 as against 8.6 per cent in the corresponding quarter of FY 2011.
"Aggressive expansion in FY 2012 and weaker productivity/lower overhead recovery in new stores have impacted operating margins," say Hemant Patel and Shiv Nanda of Enam Securities in a recent report.
Shrikhande agrees. "We are not able to see improvement in EBITDA margins because store costs are higher than sales growth. In 15 months time, when cost growth comes down and sales growth rises, we will see a jump of 80 to 100 basis points," he adds.
Declining like to like sales is also a worry. "Like to like sales is weakening as consumers are pulling back on discretionary spend (particularly on apparels) due to sharp increase in prices and weak sentiment," Patel and Nanda of Enam add. LTL growth refers to sales growth coming from existing stores and excludes those from new stores.
In the December quarter, Shoppers Stop posted an LTL growth of -1 per cent. Pantaloon, the country's largest retailer, saw same store sales growth (or LTL growth) of 3.2 per cent, 5.3 per cent and a decline of 3.2 per cent respectively in lifestyle, value and home formats, which is one of the lowest in over two years.
"Same store sales depend on sentiment and all the retailers faced problems during the December quarter," says Roy of Edelweiss.
Shrikhande believes there will be positive LTL growth in the March quarter, mainly aided by discounted sales during January and February.
Analysts also say the extended losses by Hypercity are also a drag on the company's profitability.
According to the Edelweiss report, only five out of 12 stores have seen operating break-even but profits remain marginal to cover new store losses and corporate expenses.
Roy of Edelweiss says the profitability of Hypercity stores in smaller cities also remains a concern.
Hypercity is also increasing the share of apparel in its stores from two to four per cent in the next three to six quarters. Apparel carries margins of 40-50 per cent.  He believes that by FY 2013, Hypercity will be EBITDA positive and PAT positive by FY 2014.