The company is set to be India's first microlender to become a bank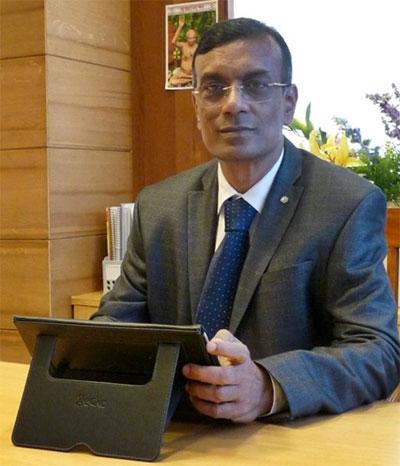 Kolkata-based microfinance company Bandhan is set to become India's newest commercial bank. After almost a year of granting an in-principle approval, the Reserve Bank of India (RBI) on Wednesday handed over its final approval to Bandhan chief executive Chandra Shekhar Ghosh (left).
Even as the company gets ready to start its commercial banking operations from August 23, almost a month before the October 2 deadline, here are a few things to know about the company.
Surprising choice
Kolkata-based microlender Bandhan stunned some of the biggest names from Indian industry, such as Reliance group, Aditya Birla group and the Bajaj group, to bag one of the only two banking licences given out by RBI in a decade. The other one went to IDFC.
From NGO to NBFC
Bandhan, which had begun as an NGO, graduated to being a non-banking financial company by 2009. The state-controlled Small Industries Development Bank of India (Sidbi) and the International Finance Corporation (IFC), the World Bank's private lending arm, acquired equity stakes in 2011. In January, IFC and GIC, Singapore's sovereign wealth fund, invested $258 million in total, raising Bandhan's capital base to nearly $500 million, well above RBI's requirement, according to the Financial Times.
Loan portfolio
The outstanding loan portfolio of Bandhan, India's largest microfinance company, stands at $1.6 billion. It has a capital base of $484.44 million.
Operations
Operating from nearly 2,000 offices, Bandhan's field officers extend small loans - of mostly between Rs 1,000 and Rs 50,000 - to poor women, with a repayment period of two years.
Last-mile connectivity
For providing funds in bulk, Indian commercial banks use microlenders like Bandhan as a form of 'last-mile link' to serve poor borrowers.
Network plan
Bandhan, which is going to be the first Indian microlender to become a bank, plans to open 600 branches initially. It will look to expand its customer base into income groups higher than those comprising its current customer pool.
Listing
RBI has also mandated that Bandhan list on BSE by 2018.