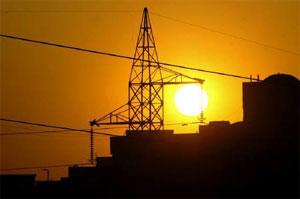 The Supreme Court judgment on Monday terming all coal mines allotted between 1993 and 2010 as 'illegal' is likely to have a negative impact on Tata Power and Sesa Sterlite and Hindustan Zinc, the Vedanta group companies.

Both Bharat Aluminium Company Ltd, a subsidiary of Sesa Sterlite, and HZL were allotted coal mines to run their power plants.

"This judgment means that the probability of Balco getting the mining lease signed for its coal mine reduces substantially.

"This will impact future profitability of Sesa Sterlite's aluminium business. Our estimates were not factoring in any benefit from the captive coal mine for Balco and as such our EPS (earnings per share) estimates for Sesa Sterlite will stay unchanged with this development," said an analyst at CLSA, a global brokerage firm.

Sesa Sterlite and Hindustan Zinc did not comment officially on the development, though insiders say both companies are studying the legal implications.

Sesa Sterlite's Rampia coal block, for its 2,400 Mw power project, was de-allocated by a ministry group for lack of progress but the coal ministry extended tapering coal linkage by three more years, as the coal block was in a no-go area.

Interestingly, HZL, operating a 474 Mw power plant with coal from the Madanpura South coal block in Chhattisgarh, had moved the Bilaspur bench of Chhattisgarh High Court against the government's
move last year to cancel the allotment of the mine to the company.
Now, with the Supreme Court itself ordering the mine allocation illegal, lawyers say the company will have to wait till the next hearing when the apex court is expected to take a call on the next course of action.
Two coalfields belonging to Tata Power are also impacted by the apex court order.
These are the 120-million tonne Tubed coal block in Jharkhand and 290-million tonne Mandakini coal block in Odisha.
The coal from these blocks will be used in proposed power plants.
"The Supreme Court has held that all coal block allocations made since 1993 till 2010 have been done in an illegal manner by an 'ad-hoc and casual' approach 'without application of mind'.
However, the consequences arising from the verdict of such coal blocks will be considered after further hearing by the apex court,'' the company said in a statement to the BSE.
The Tubed coal mine has been jointly allotted to Tata Power (40 per cent share) and Hindalco Industries (60 per cent).
The annual yield is expected to be 6 million tonnes per annum.
The Mandakini coal block has been jointly allotted to Tata Power, Monnet Ispat and Jindal Fotofilm with each company getting one-third share and its annual yield is expected to be 7.5 million tonnes.