The shift comes as the gap between the international benchmark Brent and the Middle East price marker narrows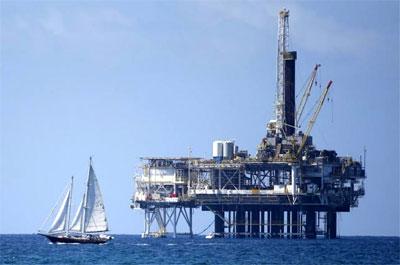 Saudi Arabia lost its spot last month as India's top oil supplier to Nigeria for the first time in at least four years, according to ship tracking data compiled by Reuters, as the world's top crude exporter struggles to maintain market share in Asia.
The OPEC kingpin also fell behind Russia and Angola as the biggest crude supplier to China last month, official data showed this week.
The Middle East country's failure to maintain its position in some markets comes despite it leading a strategy by the Organization of the Petroleum Exporting Countries (OPEC) to keep output high to drive out competitors.
In India, refiners have been switching out of long-term contracts with Middle East suppliers in favour of spot purchases, often African oil.
A glut of African cargoes has emerged as the US shale boom cuts American demand and accelerated as OPEC keeps output high.
The share of African oil, mainly from Nigeria and Angola, jumped to 26 per cent of India's total imports in May, up from around 15.5 per cent in April and the highest in more than four years, according to tracking data on tanker arrivals.
At the same time, the Middle East share fell to 54 per cent in May from 61 per cent, with Saudi Arabia supplying some 732,400 barrels per day (bpd) compared with Nigeria's 745,200 bpd.
The shift comes as the gap between the international benchmark Brent and the Middle East price marker narrows. The premium for Nigerian crude over Brent has plummeted in recent months, making it more attractive.
"This gives advantage to the complex refiners like Reliance to buy superior grades of oil like those from Nigeria at discounted rates," said Ehsan Ul Haq, senior consultant at UK-based consultant KBC Energy Economics.
Reliance Industries got about a quarter of its oil in May from Africa, the highest in at least three years.
Indian Oil Corp aims to get 70 per cent of its oil needs through term volumes compared to 80 per cent last year, including a deal with Kuwait halved to 100,000 bpd.
Another refiner, Bharat Petroleum Corp, plans to cut its dependence on term contracts to 75 per cent this fiscal year from 82 per cent a year ago, according to a source.
Head of refinery operations at Hindustan Petroleum Corp, B K Namdeo, said purchases of West African oil make sense when Brent's premium over the Middle East price marker, known as Dubai swaps, is less than $2 per barrel.
The spread has mostly hovered below that since oil prices crashed in the second half of last year and hit its lowest in two months this week at $1.32.
KBC Energy's Haq estimates West African oil's share to India could average as much as 25 per cent this year.