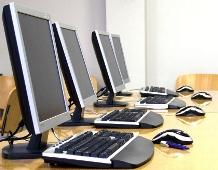 Sanjiv Goenka-led CESC, through its wholly-owned subsidiary, SpenLiq, is set to acquire 49.5 per cent stake in India's fifth-largest business process outsourcing firm, Firstsource Solutions.

The deal, which values Firstsource at Rs 800 crore (Rs 8 billion), would give Goenka a foothold in the information technology sector.

The deal would be worth about Rs 650 crore (Rs 6.5 billion), Sanjiv Goenka, chairman of the RP-Sanjiv Goenka Group, told Business Standard.

The deal would also help Firstsource raise funds to repay its bondholders and provide a part exit to investors.

On Thursday, the Firstsource stock closed at Rs 14.24 on the BSE, up 7.63 per cent.

CESC would acquire 34.5 per cent stake in the company through fresh equity.

It is also in talks with some investors in the company to acquire an additional 15 per cent stake.

The issue of 34.5 per cent of fresh shares in Firstsource to SpenLiq would be worth Rs 278 crore (Rs 2.78 billion), while the acquisition of an additional 15 per cent from ICICI, Fidelity and Temasek (five per cent each), would be worth about Rs 120 crore (Rs 1.2 billion).

Together, ICICI Bank, Aranda Investment of Temasek Holdings and Metavante Investments hold about 56.84 per cent stake in the company.

CESC would then announce an open offer to acquire an additional 26 per cent stake, according to Securities and Exchange Board of India (Sebi)'s takeover regulations.

The open offer price would be Rs 12.10 a share, according to Sebi guidelines.

"Given the current limitations on growth opportunities in the power sector, we have been
looking at entering the BPO space for a while.
"We had appointed McKinsey to chart our growth areas and they recommended the BPO sector," Goenka said. ICICI Securities were the bankers for the deal.
Goenka is not considering board level changes immediately.
"Once the shares are transferred, we will look at adequate representation on the board," he said.
Firstsource has an employee strength of about 32,000. For 2011-12, its revenue stood at Rs 2,255 crore (Rs 22.55 billion), while its net profit was Rs 62.
The company has a network of 48 delivery centres across the US, the UK, Ireland, Philippines, India and Sri Lanka.
Firstsource's foreign currency convertible bonds are due for redemption in December.
However, Goenka says he is not worried; loans have been arranged and the company would be able to focus on its core business.
Of the deal size of Rs 650 crore (Rs 6.5 billion), about Rs 280 crore (Rs 2.8 billion) would be used to clear the FCCBs.
The RP-Sanjiv Goenka Group has Rs 14,000 crore (Rs 140 billion) of assets under management, combined revenues of Rs 10,000 crore (Rs 100 billion) and earnings before interest, tax, depreciation and amortisation of Rs 1,450 crore (Rs 14.5 billion).
"We are excited to have RP-SG group (RP-Sanjiv Goenka Group) has our largest shareholder, given their lineage and solid foundation in creating long-lasting businesses.
"With strong business fundamentals and patronage (sponsorship), Firstsource would now be able to accelerate growth in its business segments.
"This is an important step in bolstering various stakeholders' confidence in the company," said Rajesh Subramaniam, managing director and chief executive, Firstsource.