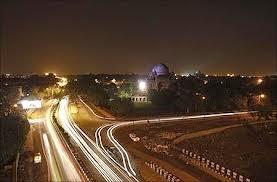 Power Grid Corporation has been kept out of the proposed CPSE Exchange Traded Fund, which will now consist of 10 companies, including ONGC, Coal India, GAIL and Indian Oil.

The Finance Ministry has filed the offer document with market regulator Securities and Exchange Board of India for the Central Public Sector Enterprises ETF, which could fetch the exchequer about Rs 3,000 crore (Rs 30 billion).

"The offer document for CPSE ETF has been filed last week.

"It will now consist of 10 scrips, instead of 11, as Power Grid has been kept out of it," a finance ministry official said.

The ETF is expected to hit the markets next month, the official added.

Other companies in the ETF basket are REC, Oil India, Container Corporation, Power Finance, Engineers India and Bharat Electronics Ltd.

The official said Power Grid was excluded because the scrip has a one-year lock-in period since its follow-on public offer in December.

He added that although a share sale in Engineers India took place in February,
it would still be included as the offer was made after the Empowered Group of Ministers had approved the CPSE ETF.
The EGoM headed by Finance Minister P Chidambaram last month approved floating the CPSE ETF.
The government has so far raised about Rs 5,093.87 crore (Rs 50.93 billion) through stake sales in PSUs.
As per the revised estimates in the Interim Budget, the disinvestment target was lowered to Rs 16,027 crore (Rs 160.27 billion) in this financial year from Rs 40,000 crore (Rs 400 billion).
"The proposed CPSE ETF will serve as an additional mechanism for the government to monetise its shareholdings in those CPSEs that eventually form part of the ETF basket," the government had said.
Goldman Sachs is acting as the asset management company for the ETF.
ETF is a security that tracks an index, a commodity or a basket of assets like an index fund, but trades like a stock on an exchange.
ETFs were introduced in India in 2001.
Currently, there are about 33 ETFs with assets under management of close to Rs 11,500 crore (Rs 115 billion) held by 620,000 investors.
Gold ETFs dominate the market in India.