Last January, the Union environment ministry's approval for the Rs 52,000-crore (Rs 520 billion) mega steel project by Korean giant Posco at Orissa's Jagatsinghpur district made headlines.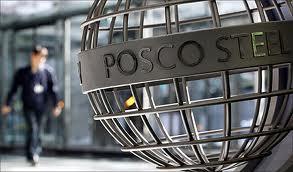 A year down the line, nothing has moved. While land acquisition remains the biggest challenge despite paper clearances, there's an additional problem, with the district administration having Korean employees from visiting the project site.

Says Posco India vice-president, Vikash Sharan: "We are at a loss to understand the recent order from the district administration, (issued) in the name of the law and order condition. How can such projects land up in a situation like this?"

Urging the state government and central government to expedite matters, Sharan said, "Although Posco has been billed as the biggest FDI (foreign direct investment) in the country, its progress has been very slow and frustrating. We understand that in a federal set-up like ours, both central and state governments have their distinct roles. But there is a need for centralised monitoring by an empowered authority to expedite large projects which are essential for growth of our economy."

There is no point in selling India as an investment destination at Davos when the investments which have already come are facing multiple problems and not able to move forward, he said.

The ministry had first granted environmental clearance in 2007. The project was re-appraised in 2010-11 by its Expert Appraisal Committee.

After the review, then minister Jairam Ramesh had issued the final order granting environmental clearance to the project, with additional conditions, in January 2011.

Another key clearance for the project, for diversion of 1,253
hectares of forest land, came later, in May. As of on Tuesday, no clearance is pending at the central government.
However, there is a case on against Posco based on a petition at the National Green Tribunal.
Asked about the developments since last year's nod, the company spokesperson said, "Posco India has established its site office in December 2011 near Nuagaon village to improve communication with the local community and also to co-ordinate pre-construction activities."
However, no substantial construction work has started yet, as the state government is yet to hand over the land required for the plant.
Of the 4,004 acres required, 3,586 acres belongs to the state government. Around 578 acres of non-forest revenue land has been leased but this is scattered in small pieces.
"Its physical possession will be meaningful only along with handing over of the remaining land. Posco is waiting for land acquisition to be completed by the state government," Sharan said.
Though Posco India declined to disclose the quantity of investments made in India so far, it says this was significant.
"Posco India has made substantial investment towards statutory payment for forest diversion and compensation to affected people through Idco (an Orissa government agency) who have parted with their land."
Besides, Posco made investments on stablishment of site office, conducting skill development programmes for locals, constructing and running transit camps for families externed by project opponents, supporting local schools and flood relief operations, Sharan added.
A recently filed status report by the Orissa government claimed 2,000 acres had been acquired so far.