Apple enthusiasts have long corrupted Samsung Electronics' name to 'Same Soon' - a reference to the Korean company's tendency to replicate the American giant's products soon after their launch.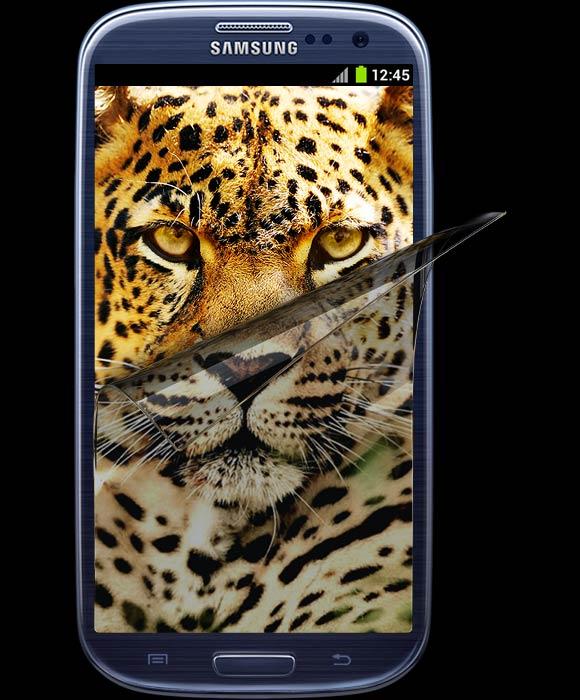 Image: Samsung Galaxy S III. Photographs: Courtesy, Samsung
Apple fans, however, may now need to think of a new moniker, for Samsung has been working on virtual-reality headsets powered by smartphones - an innovation that none of its global competitors had considered.
Despite its new-found focus on originality, Samsung, the global leader in smartphones, is under severe attack in the world's two key markets: India and China.
Home-grown price warriors, Micromax in India and Xiaomi in China, have been the biggest market disruptors, with Xiaomi even knocking Samsung off the top slot in China recently to become the largest selling handset in that country in both the smartphone and the feature-phone segments. In India, too, Micromax is breathing down Samsung's neck.
Image: Micromax Canvas Knight. Photographs: Courtesy, Micromax
According to a report by Hong Kong-based Counterpoint Technology Market Research, Micromax has unseated Samsung as the overall leader by volume (16.6 per cent share to Samsung's 14.4 per cent in the 20-million-units-per-month mobile devices market that spans smartphones and feature phones).
However, another study, this one by International Data Corporation (IDC), shows Samsung as still the leader but with Micromax fast catching up.
With a fourth of the volume, however, Samsung still rules the smartphone segment in India.
The days ahead are going to be tougher for Samsung.
Till now, its fight was against other Android device makers who played the price game, sacrificing profit for volumes. In the past couple of months, new platforms have come up.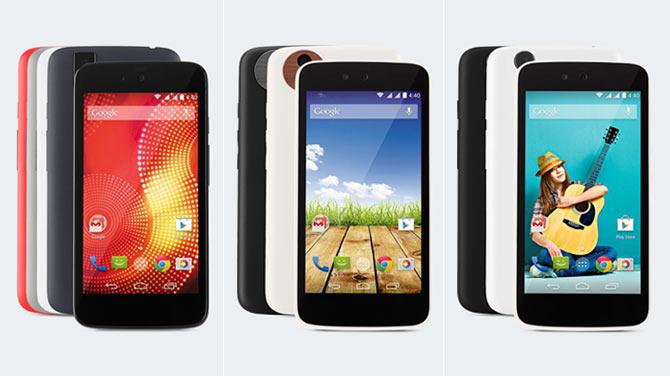 From left: Karbonn Sparkle V, Micromax Canvas A1 and Spice Dream UNO. Photograph: Courtesy, android.com/one/india/
Mozilla rolled out Firefox-enabled ultra low-cost smartphones starting at just Rs 1,999 in August, while September saw the launch of Google's Android One smartphones from Micromax, Karbonn and Spice.
The next batch of Android One phones is expected from Acer, Alcatel OneTouch, HTC, Asus, Lenovo, Xolo, Lava and Intex.
BlackBerry's Passport also poses a fresh challenge for Samsung.
"Samsung, the incumbent leader, is suffering from a classic pricing-disruption-by-upstart competition," says Neil Shah, research director (devices & ecosystems), CounterPoint Technology Market Research."
"It will take at least six months for Samsung to recover or arrest the decline in terms of mindshare and marketshare if it exercises its vertical integration capabilities well with some corrective actions."
It also needs to focus on design, he adds. "All the models look the same right now. From Galaxy Win to Galaxy S5, the design is stale and uninspiring."
Over the years, Samsung has over-focused on its flagship portfolio rather than its mid-tier portfolio in terms of design, marketing and pricing.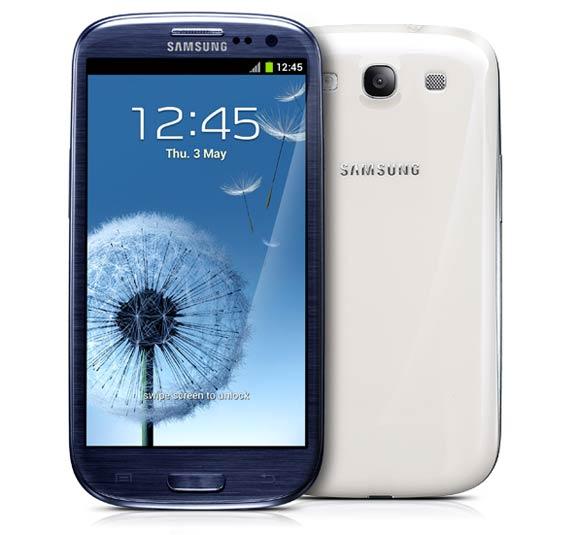 Image: Samsung Galaxy S III. Photograph: Courtesy, Samsung
As a result, its competitors have been able to provide better specifications and better-designed devices at prices that are 30-50 per cent lower than Samsung's Galaxy phones, says Shah.
To ensure its high profitability, Samsung has always launched its products at a high premium, and has dropped the prices after a few months.
"It is unlikely that Samsung would change course to focus on the lower-end where margins are very low," says an analyst.
The sub-$200 (under Rs 12,000) segment, in which Micromax revels, accounts for 75 per cent of total volume, according to experts.
While Samsung follows a hardware-driven model, companies like Xiaomi make money from applications and other sources while selling their devices at cost.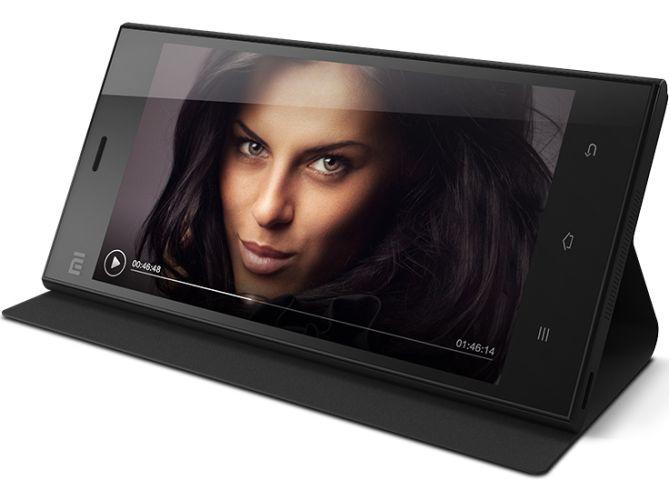 Image: Xiaomi Mi3.Photograph: Courtesy, Xiaomi
For instance, it takes around $271 to produce Xiaomi's MI-3.
It is sold at around the same price. Samsung, on the other hand, sells the Galaxy S4 at around $600 when its manufacturing cost is estimated by IHS, a global analytics provider, at $236.
Samsung, however, continues to believe its market share remains robust across the mobile business of smartphones, tablets and feature phones.
Asim Warsi, vice-president (marketing, mobile and IT), Samsung India, says, "We have differentiated ourselves in the Indian market by offering innovative products based on market insights that address customer needs, great customer experience and a nationwide reach. Overall, to further grow our business significantly across every segment, we have expanded and strengthened our product portfolio, including the entry-level mobile phone segment in the June quarter of 2014."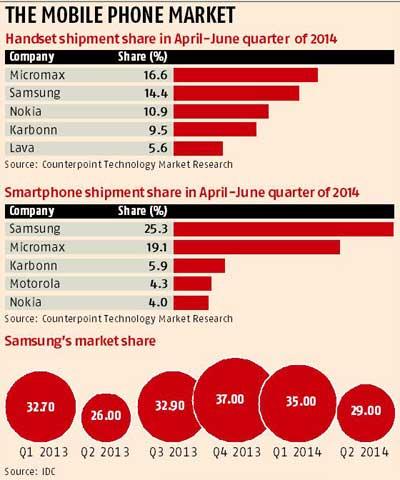 Playing the cost card The Indian handset market is still dominated by feature phones with a 71 per cent volume share.
But Mozilla and Android have enabled a new product: the ultra low-cost smart device. Companies like Intex and Spice are betting on this new segment to strengthen their position in the business.
"Android is the best thing that could have happened to BlackBerry," says Sunil Lalvani, managing director, BlackBerry India.
The Canadian smartphone maker is banking on its platform-agnostic security and software products to make incursions in the market.
For Mozilla, low-cost smartphones is probably the best way to penetrate the price-sensitive market. "Our target is to get basic feature phone users to migrate to smartphones. "
"These consumers want to use a smartphone, but the price remains a barrier," says Jane Hsu, director (product marketing & go-to-market, mobile devices), Mozilla Corporation. In any case, sale of feature phones is shrinking worldwide. IDC, however, does not see the feature phones dying anytime soon.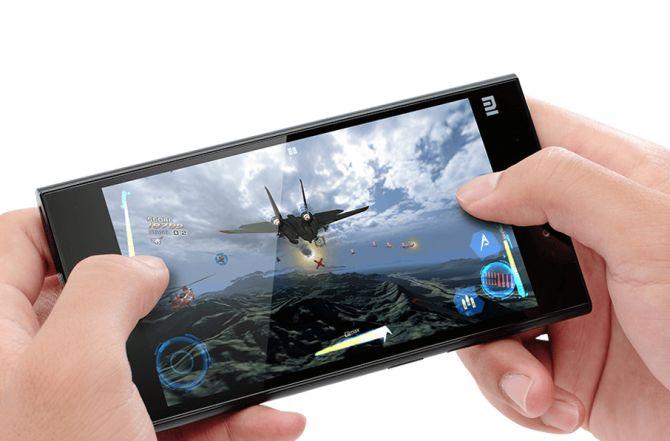 Image: Xiaomi Mi3.Photograph: Courtesy, Xiaomi
"A smartphone at Rs 1,999 is definitely a serious threat to the feature phone, but we feel the feature phone is here to stay."
"Also, 2016 is expected to be a year of transition when smartphone sales are expected to eclipse feature phones," says Karan Thakkar, senior market analyst (mobile phones & tablets), IDC.
By 2018, when IDC expects the handset market to touch 1.8 billion units, the global share of feature phone would have shrunk to around 22 per cent, the rest being smartphones.
Beside India, Firefox is targeting south-east Asia, Africa and Russia to peddle its low-cost smartphones by the end of 2014.
"We will have new tie-ups, and the existing ones that are present in these countries will help us capture the market," says Hsu.
The competition isn't too intimidated. Says Vineet Taneja, CEO, Micromax: "Firefox is unlikely to hit the business of smartphone makers in India. Once people get a taste of smartphones, they will eventually want to upgrade to products like ours." Ian Fogg, analyst at IHS, says that while Mozilla handsets would cut into the market for smart-feature phones, it would not disrupt the smartphone market.
Despite the competition gaining muscle, Samsung could make a comeback. Counterpoint's Shah believes that Samsung should make its portfolio leaner, while introducing price-competitive hero models in each price band.
And if it were to tap the online mart with exclusive models, it could withstand the challenge from the likes of Motorola and Xiaomi.