Lendingkart has made the lending process easy for SMEs, but lack of adequate quality data will be a challenge, says Gireesh Babu.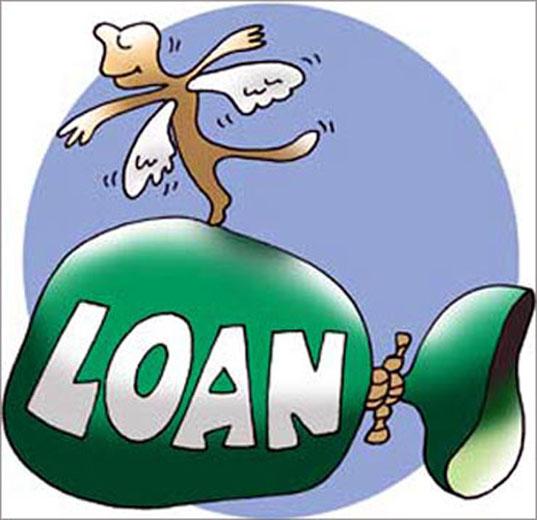 IMAGE: Lendingkart offers loans to small and medium enterprises.
Illustration: Uttam Ghosh/Rediff.com
If you run a small business in a remote village what are your options for raising working capital?
The nearest bank or non-banking financial company (NBFC), perhaps.
Now, with a smartphone and a credible transaction history, a loan of up to Rs 10 lakh could come to you wherever in the country you are.
That is the service offered by Lendingkart, an online lending start-up to small and medium enterprises (SMEs).
Started in 2014 by Harshvardhan Lunia and Mukul Sachan, the company has issued about 3,000 loans in 135 cities in 22 states.
Every 30 seconds its website is connected to an SME for a loan, every five minutes it evaluates a loan, and every 20 minutes it disburses a loan.
Lendingkart is witnessing 20 per cent growth, month over month, in loan origination.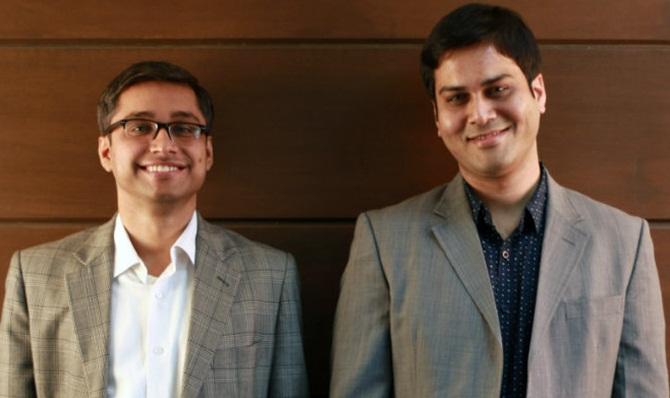 IMAGE: Lendingkart was founded by Harshvardhan Lunia (R) and Mukul Sachan
The company has raised Rs 260 crore ($41 million) so far, with the latest Series-B funding of $32 million (Rs 205 crore).
Of this, $20 million was raised as equity and $12 million as debt from investors Bertelsmann India Investments, Darrin Capital Management, Mayfield India, Saama Capital and India Quotient.
It had raised about Rs 4 crore from Saama Capital, India Quotient and Ashish Goenka in early 2015 and a Series-A funding of $10 million from Saama Capital and Mayfield Fund.
Lunia, a banking professional, and Sachan, a scientist at Indian Space Research Organisation, came together to launch Lendingkart in April 2014, to address challenges SMEs face in securing loans.
"We realised lending in the range of Rs 50,000 to Rs 10 lakh was not being tapped by banks and NBFCs because the unit economics did not make sense," says Lunia.
Banks and NBFCs reach 300-350 of the country's 5,000 towns. Lunia says there is scope for at least another 50 Lendingkarts.
The company started by offering its services to online businesses and extended operations offline from September 2015.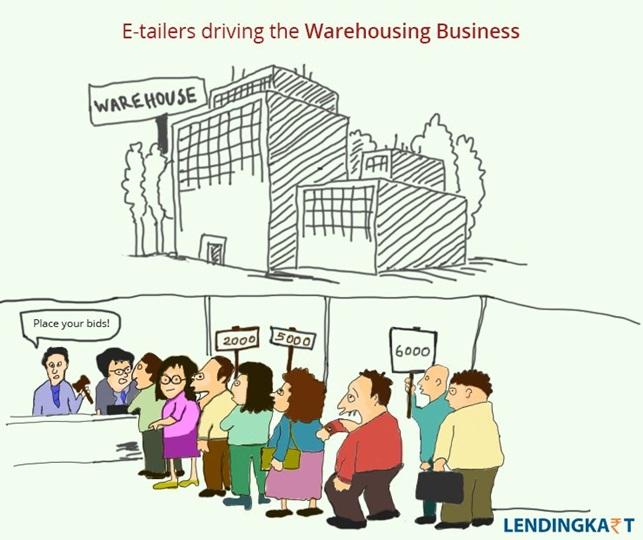 According to a recent report by VCCEdge, online platforms offering wealth management and credit services are increasingly attracting investors.
In 2015, such platforms drew $344 million in funding, up from $41 million in 2014. In 2016, there have been 13 deals amounting to $81 million.
Lendingkart's working capital loan is Rs 5-6 lakh for 12 months, with interest rates depending upon the customer's risk profile of the customer.
Customers fill online applications on the website, upload scanned documents, and analysts check these with machine-learning algorithms. The loans are collateral -free.
Lendingkart has lent Rs 225 crore (Rs 2.25 billion) since July 2014. The company earns interest and processing fees.
It disburses loans at 17-25 per cent, based on the transaction data and risk profile of the customer.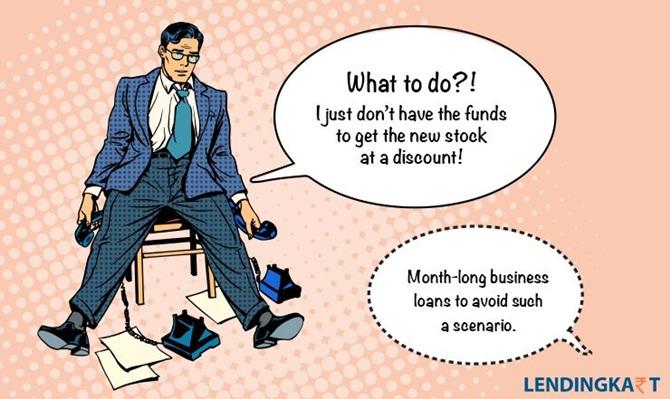 The challenges include lack of quality data, inadequate hardware reach, absence of a common language, and Internet connectivity in rural India.
Hardware reach issues are addressed by smartphones and internet availability is being worked upon by the government and telecom service providers.
Lendingkart is planning to offer services in Hindi, Telugu and Tamil.
Lendingkart is planning to reach 350 cities this year and develop more mobile capability.
"We are trying to reach 15,000 SMEs this year. We aim to disburse a new loan every five minutes," says Lunia.
It will not seek fresh funds till the end of next year because the money raised so far is sufficient for expansion plans.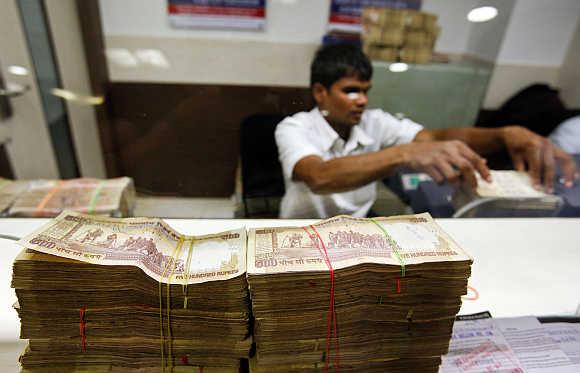 FACT BOX
Launch date: April 2014
Area of business: Online lending to SMEs
Founders: Harshvardhan Lunia and Mukul Sachan
Target: To reach out to almost 350 cities and lend to 15,000 SMEs this year
Funding: Rs 260 crore ($41 mn) so far. Seed funding of Rs 4 crore from Saama Capital, India Quotient and a high net worth individual, Ashish Goenka, in early 2015.
Series-A funding of $10 million from Saama Capital and Mayfield Fund, Series-B funding of $32 million (Rs 205 crore) from Bertelsmann India Investments (BII), Darrin Capital Management and existing investors
There were 10 correct entries to quiz No 472. Dr.Sagarika Parida from Bhubaneswar, wins Rs 2000. The winner is based on the first correct entry received.
EXPERT TAKE: Kshama Fernandes
There is a substantial funding gap for micro, small and medium enterprises (MSMEs) financing in India.
Around 60 per cent of the unmet requirements relate to working capital.
Inability to provide audited financial statements, well-articulated business plans and well-documented cash flows, as well as acceptable assets to pledge, are why they are underserved by the formal financial sector.
Using technology, alternate data to enable underwriting and key anchor partnerships, LendingKart has been able to cater to the needs of many of these MSMEs for their short-term working capital requirements.
Its technology-backed online model will help unearth untapped client segments and geographies.
Serving such clients with quick turnaround times and a seamless customer experience result in lower operational costs (sourcing, underwriting, collections) vis-à-vis traditional financial institutions, and establish small-size short-term working capital loans as a viable business opportunity if well-implemented.
The key is to retain control on the portfolio quality across diversified locations.
While the focus is currently on origination, collections and portfolio performance will be critical factors in ensuring long-term business growth.
Technology should be seen as an enabler and not an alternative or replacement for fundamental credit evaluation.
Kshama Fernandes is managing director and CEO, IFMR Capital.