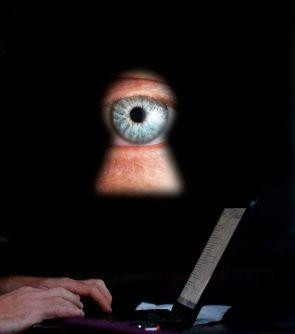 Jubilant Energy's official Subhash Chandra was on Thursday granted conditional bail by a Delhi court.
A charge-sheet against Chandra and 12 others was filed in the petroleum ministry documents leak case.
The court allowed his bail plea on furnishing of personal bond of Rs 200,000 and a surety of like amount.
Additional Sessions Judge Raj Kapoor, while enlarging him on bail, imposed several conditions on Chandra, including that he should not tamper with evidence and influence witnesses.
Chandra is the first person among the 13 accused to get bail in the case.
Earlier, Chandra's counsel had sought bail on the ground that as per the charge-sheet, no secret documents have been recovered from the possession of his client, who has been in custody for over two months.
The defence counsel had also said that charge-sheet has already been filed and no mobile phone or laptop of his client was seized by the police during investigation.
The crime branch of Delhi Police, however, had opposed the bail plea saying offence committed in the case was covered under the Official Secrets Act and inquiry on this aspect was underway.
It had said that Chandra was in unauthorised possession of six sets of documents recovered from him.
"He (Chandra) was not authorised to possess any of these documents.
He should not be having possession of any of these documents.
These documents were not in public domain," the prosecutor had said.
He had also said that the offence under OSA was made out but it was not yet slapped and the enquiry was going on.
The court has already fixed May 5 for hearing arguments on bail pleas of four other corporate executives, one journalist and another co-accused in the case.
Besides Chandra, the bail pleas of Shailesh Saxena of Reliance Industries Ltd, Vinay Kumar of Essar, Rishi Anand of Reliance ADAG, Cairns India's K K Nayak, senior journalist Shantanu Saikia and one Virender, are pending before the sessions court.
The bail pleas of the five corporate executives and the journalist were earlier dismissed by the Chief Metropolitan Magistrate.
Crime Branch of Delhi Police has filed a charge-sheeted against 13 arrested accused, including these seven, in the case.
Earlier, the Ministry of Petroleum and Natural Gas had informed the court that eight documents recovered from the accused in the case were classified in nature and none of these were in public domain.
The 13 have been named for alleged offences under various sections of IPC including 457 (trespass), 380 (theft), 420 (cheating), 468 (forgery for the purpose of cheating), 471 (using as genuine forged documents) read with 120-B (criminal conspiracy).
On February 20, police had arrested the five corporate executives alleging that they used to procure classified documents from other arrested accused Lalta Prasad and Rakesh Kumar and used to pay them.
The documents were then supplied to the firms by these officials for their benefit, the police had alleged.
Besides them, the police had arrested Prayas Jain, journalist Shantanu Saikia, Ishwar Singh, Asharam and Rajkumar Chaubey who are also in judicial custody.
A total of 16 people have been arrested in connection with two separate FIRs lodged by the police.