Any liquid money that gold replaces for CRR or SLR compliance will allow banks to use this 'extra' cash for lending to borrowers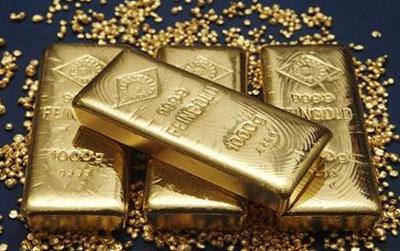 Has it ever happened to you that you enter an ATM to withdraw money only to return empty-handed because the bank was out of cash? Highly unlikely.
This is because the Reserve Bank of India (RBI) has in place certain policy regulations that prevent such a scenario from occurring. The RBI does this with two tools of leverage, called CRR (Cash Reserve Ratio) and SLR (Statutory Liquidity Ratio).
The CRR, simply put, means that the banks cannot lend all the money that is deposited with it. A small portion of the deposited money has to be in cash reserves so that depositors can withdraw money at times of need. The CRR is 4 per cent currently. SLR is the requirement that a part of deposit (22.5 per cent) is invested in liquid assets such as government securities which can be easily converted into cash when needed.
Gold as CRR/SLR
We all know that interest rates in India are high because the inflation is high. Despite RBI's repeated attempt to contain inflation, it hasn't shown a consistent downward trend. The hitherto high interest rate has discouraged industry from borrowing and investing in plants, machinery, and factories that can create jobs and improve economy. Hence, the Government of India is trying various means to encourage Industry and banks to transact more.
Since CRR and SLR comprise the portion of deposits that cannot be lent to borrowers, any cash reduction in CRR/SLR will release more money for banks to lend. Moreover, since the money supply will be more, the cost of finance, i.e. the interest rate will come down, albeit marginally.
This is the whole idea behind allowing banks to use gold as CRR and SLR. Any liquid money that gold replaces for CRR or SLR compliance will allow banks to use this 'extra' cash for lending to borrowers. This idea was pitched by banks led by State Bank of India. From banks' perspective, this is valid since the Government has drafted a guideline by which customers can deposit Gold in bank and earn interest on it.
Impact of Gold as CRR and SLR
Looking at the proposal in isolation, this appears to be a sound idea to fuel economic growth and cut the Gold import. This will help retail customers in two ways.
First, using Gold as CRR or SLR will encourage banks to market the Gold monetisation scheme, i.e. accept Gold as deposit and pay interest on it. Hence, customers can use their Gold, which is lying idle and not earning anything, to earn interest on it. Moreover, the interest on Gold deposit will also be tax-free. Customers can deposit a minimum of 30 grams of Gold in the bank.
Secondly, using Gold as CRR or SLR will put more money in the hands of the banks that can lend the extra money to corporate houses. It may also help banks reduce the interest rate.
Disadvantages of Gold as CRR and SLR
While the scheme is laudable, there are some aspects that may need a closer look. For example, Gold is an international commodity, unlike currency, which is under the absolute control of the RBI. The fluctuation in the value of Gold is beyond the control of RBI. A large fluctuation in Gold prices will have consequences on the CRR/SLR, which cannot be easily resolved.
The other palpable concern is that banks may start hoarding Gold, which is not the core function of the bank. The whole idea of taking deposit from customers is to lend it for investment purposes. Additionally, cash is more liquid than Gold. The whole premise of banks as institutions that provide liquidity may itself become illiquid, albeit a far-fetched scenario.
Recent update
Predictably, the RBI has opposed the idea of using Gold as CRR or SLR. Gold is a commodity and having it as central reserve will expose it to commodity risk. Also, the long term ramifications of such a move may need to be ascertained before taking a final stand on the issue. It seems that the Finance ministry and RBI are soon going to meet to tweak the proposal so that both agree.
Powered by

BankBazaar.com is a marketplace where you can compare and apply online for loans to meet all your personal loan, home loan, car loan and credit card needs from India's leading banks and NBFCs.