US-based Blackstone leads the pack, buying up AlphaOne Mall in Ahmedabad, Elante Mall in Chandigarh and Treasure Island Mall in Indore.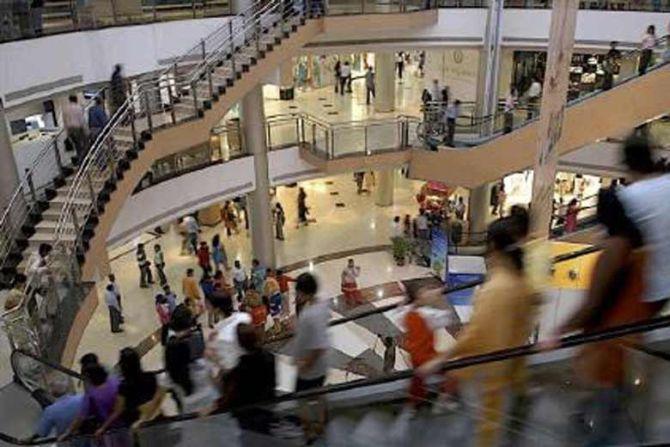 Private equity (PE) firms such as Blackstone, Xander-APG and others are placing bets on malls in tier-II cities due to increased demand from retailers for good quality spaces in such cities, which are scarce.
US-based Blackstone has bought malls such as AlphaOne Mall in Ahmedabad, Elante Mall in Chandigarh and Treasure Island Mall in Indore. It also owns a 50 per cent stake in a Pune mall.
Half of its eight malls bought are in tier-II cities. According to sources, it is exploring new opportunities in tier-II cities in the northern and sourthern part of the country.
In May this year, Virtuous Retail South Asia (VRSA), a joint venture (JV) between Xander and Dutch pension fund APG, bought a two million sq ft mall in Chandigarh called the North Country Mall from Sun Apollo-Gumberg for Rs 7 billion.
VRSA has malls in Surat and Chandigarh and is looking to buy new malls in both tier-I and tier-II cities, said sources.
Phoenix Mills, which signed a JV with Canadian pension fund manager CPPIB, bought an under-construction mall in Indore's MR 10 area for Rs 2.35 billion in April last year.
Atul Ruia, joint managing director, Phoenix Mills, earlier said they were evaluating the possibility to bring the acquired mall under the newly-formed joint platform with CPPIB.
CPPIB did a Rs 16-billion deal with Phoenix and the joint platform is looking to buy and build new malls.
"We want to maintain our leadership position and are looking to build or acquire malls in metros and tier-II cities," Ruia said in an interview with Business Standard last year.
Investors are obviously betting on booming potential in these cities and the lack of good quality shopping centres.
"From Virtuous Retail's perspective, we have always believed in the potential of these cities.
"Which is why our very first centre in India was in the great city of Surat. A rich city with a proud heritage and history, 75 per cent of the population is below 30, GDP growing rapidly with increasing aspiration levels and limited organised retail," said Sid Yog, founder at Xander Group.
Yog said VRSA is keen to look at other cities including Lucknow, Jaipur, and Cochin, among others.
"However, you must realise the efforts (and construction cost) required to build and operate a centre in any of these cities is the same and the financial returns in the short terms may be lower due to lower rents etc.
"But, I do believe that leading state capitals and other tier-II cities all have potential.
"The state governments must realise the value that these investments bring to their cities and be helpful rather than obstructive as long as the investor is playing strictly by the rules," Yog said.
Blackstone is also equally upbeat about tier-II cities.
"We are present in Pune, Chandigarh and Indore currently.
"These markets are doing well for us. We see potential to enhance the experience for shoppers and retailers in these markets and our efforts are being received very well.
"Shoppers in these cities are savvy about the national and global brands and their propensity to spend it rising," said Nirzar Jain, senior vice-president at Nexus Malls, a subsidiary of Blackstone.
He declined to comment on new cities they are looking at.
Photograph: Punit Paranjpe/Reuters.