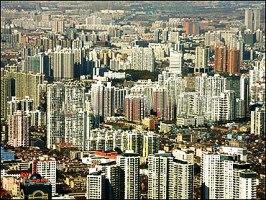 Real estate companies have not been able to deliver over 25 per cent of their housing projects on time while developers in the national capital region are worst performer, according to property consultant Jones Lang LaSalle India.

"Delayed delivery of residential projects has become a significant issue on the real estate market, leading to high levels of ire among customers," JLL India CEO (Operations) Santhosh Kumar said in a statement.

The consultant noted that inventory levels across India have risen significantly due to delay in project delivery.

Kumar cited numbers of reasons behind delays, including poor project management, lack of commitment and capital on the part of developers to complete projects, and delay in the regulatory approvals.

"In terms of the average delay in delivering residential projects across India, more than 25 per cent of the committed supply has not been able to hit the market as per schedule.

"The National Capital Region's performance in terms of delivery of residential supply due in 2013 has been the worst across all the major Indian cities," Kumar said.

In Gurgaon, JLL said that only one-third of the total committed supply for 2013 has been delivered so far.

"The situation has been even more alarming in other NCR regions such as Noida, where only about one-fifth of the residential supply committed for delivery in 2013 has been delivered so far," the statement said.

In the NCR region, a significant number of residential projects in areas such as Noida have been delayed because of disputes with regards to land acquisition.

In the western region, Pune and Mumbai have shown a much better performance in terms of project completions.

These cities could deliver more than 40 per cent of the committed supply of 2013 as per scheduled delivery.

"With delivery delays, inventory levels across India have risen significantly.

"The Pan India inventory of residential stock is now well above the comfort level of 14-15 months," JLL India said.

Stating that Mumbai has an inventory of close to 48 months, Delhi of 23 months and Bangalore of 25 months, the consultant said that these figures are close to the levels of 2007, when the residential real estate market's inventories were at an all-time high.
The photograph is used for representational purpose only