Top fashion designers have been roped in by the Orissa government to revive the state's handloom sector which is facing a crisis.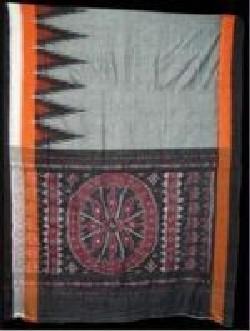 Fashion designers like Sabyasachi Mukjerjee and Rajesh Pratap Singh have been invited by the state government to work on a project with Orissa State Handloom Weavers' Cooperative Society and Sambalpuri Bastralaya to improve designs of sarees and other materials to popularise them.

Once in great demand, Orissa handloom has fallen on bad days due to a variety of reasons like rising cost of inputs and materials, prevalence of age-old techniques, lack of proper marketing network and little scope for skill development.

The state government woke up to the challenge after a traditional weaver Uttar Meher and his family members committed suicide unable to cope with grinding poverty in Bargarh district in Western Orissa recently.

"Weavers of Orissa are highly talented and need certain technical and marketing guidance in order to attract customers in international market," the secretary, textiles and handlooms, Arti Ahuja, said.

She said the state government has decided to take the help of experts after drafting a comprehensive handloom policy last month.

The leading fashion designers would work on a project with the state-run Boyanika (Orissa State Handloom Weavers Cooperative Society) and Sambalpuri Bastralaya to help improve designs and create a market for Orissa handlooms and textiles, Ahuja said.

Sabyasachi recently paid a visit to Bhubaneswar to assess the handloom scene in the state.

"An
increasing number of people these days are getting attracted towards cultural and traditional stuff like Kotpad or Sambalpuri textile. They will certainly be revived," the leading fashion designer said.
Besides Sabyasachi, designers like Abraham and Thakur, Anjali Kalia and Orissa-born Bibhu Mohapatra, now based in USA, would work on the state government-sponsored 18-month project.
Rita Kapur Chishti is coordinating between the designers and weavers. She has authored a book on sarees from 14 states, including Orissa.
"The designers would work on improving sarees, dupattas, scarves and also skirting and coating material for men," she said, adding some of Orissa's collection was recently exhibited at a trade show in Paris.
Now, to begin with, steps have been taken to set up a handloom park in Bargarh district, which has the biggest handloom cluster in the state, to teach weaving to people of non-weavers community, they said.
The proposed Sambalpuri Ikat handloom park would be perhaps the second handloom park in the country after establishment of the first one at Kochampalli near Hyderabad in Andhra Pradesh, sources said.
The upcoming park would also play a significant role in saving the handloom sector from perishing as many members of the traditional weavers community are showing reluctance in sticking to their profession, says an old weaver.
With some 2,000 looms, the park would employ around 3,000 weavers. Apart from imparting training in tie and dye processing, production and finishing of the products, the looms would help the weavers churn out products according to the market requirements, according to Ahuja.