Even as domestic gas production has fallen 8 per cent, Oil India Ltd (OIL) is planning to set up a liquefied natural gas (LNG) receiving terminal in India. The company plans to set up a 2.5-million tonne (mt) capacity terminal.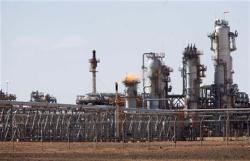 According to an industry executive in the know, Geneva-based Foster Wheeler AG has been appointed consultant to prepare a project report for the foray into imported gas.

When asked, Ananth Kumar, director (finance), Oil India, confirmed the appointment of a consultant about a fortnight ago, but did not divulge the name, citing a confidentiality clause in the contract.

To begin with, Oil India is looking at the feasibility of setting up two LNG storage tanks of 160,000 cubic metres each along with regasification facility, a jetty and associated marine facilities, said the industry executive. The consultant would also look at the feasibility of scaling up the capacity to 5 mt.

OIL is a government-owned oil and gas explorer with interest in 65 domestic and 20 overseas blocks. With the proposed LNG terminal, the company will join the league of Petronet LNG Ltd (PLL) and Shell India, two gas importers in the country.

The Boston Consulting Group (BCG) said in a recent report that a temporary spike in supply, driven largely by the shale-gas boom in the US and that country's commensurately lower demand for LNG, has created a window of opportunity for India to source LNG through 2015 and beyond on relatively attractive terms.

"The window is expected to last one or two years and will close as recontracting of LNG supply by major Asian countries gathers speed. Hence, India must seize the moment and act quickly. LNG prices are already trending higher," the BCG report said.

Besides OIL, its bigger peer Oil and Natural Gas Corporation (ONGC)
is also keen to enter the LNG business.
Although petroleum marketers Indian Oil Corporation and Bharat Petroleum, along with ONGC and GAIL India, are already present in this business indirectly through an equity stake in PLL, they have been testing waters for putting up new receiving terminals.
Private companies such as Reliance Industries Ltd and Reliance Power, which have tied up with BP and Shell, respectively, are also exploring opportunities in the LNG business.
"We have a terminal in Hazira (Gujarat) and we are working on the concept of developing one terminal at Kakinada in association with Reliance Power," said Andy Brown, director for international upstream, Royal Dutch Shell.
In 2012-13, domestic natural gas production is estimated to be around 104 million metric standard cubic metre per day (mmscmd), down from 114.90 mmscmd in the previous fiscal, on the back of falling output from KG-D6 that slipped to 23 mmscmd from over 30 mmscmd last year.
According to Brown, gas demand in India over the next three years will go up three times. "So this is a matter of developing LNG import terminals in key industrial areas like Hazira and Kakinada, and we will keep looking at opportunities for further imports here," added Brown.
Currently, Shell runs a terminal at Hazira. Besides, PLL has an operational terminal at Dahej in the same state and is in the process of commissioning another one at Kochi in Kerala.
While Japan, South Korea and China are the biggest Asian buyers of LNG, Shell has forecast an increase in demand in the Philippines, Vietnam, Malaysia and Indonesia.
Shell has annual capacity of 22 mt of LNG, 7 mt under construction and options to develop 20 mt, Brown said. The company plans to increase the Hazira terminal capacity to 10 mt from the current 3.6 mt.