Early responses from top international chains are lukewarm or guarded to the likely opening of the multi-brand retail segment in India.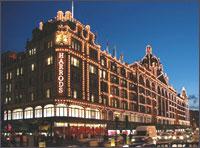 Even as the Cabinet may soon take up the proposal of allowing up to 51 per cent foreign direct investment (FDI) in multi-brand retail, many global chains have told Business Standard that India was not yet in their horizon.

The newspaper made contact with around 25 top-selling retailers across various categories round the world, such as Sears, Kmart, Target, JC Penney, Saks Fifth Avenue, Selfridges, Galeries Lafayette, J Sainsbury, Woolworths, Harrods, Dairy Farm International, Nordstrom, Albertsons, The Kroger Co, Macy's, Marshalls, AS Watson, Mustafa and 7-Eleven.

While some would not comment, others stated they were not actively exploring the India option.

Experts blamed the infrastructure problems, the proposed riders attached to allowing FDI, the less than bright India sentiment and global economic slowdown for the lacklustre response.

In fact, in their feedback to the Department of Industrial Policy and Promotion (Dipp) on the proposed FDI policy in multi-brand retail last year, foreign chains Walmart and Carrefour had said too many riders and conditions could restrict the entry of international players.

A representative of US-based Target, a popular departmental store, said the chain was presently on its first international foray, in Canada. It was not planning any outlet in India in the next three to four years, he indicated.

Target has an operation in India focusing on information technology, marketing and financial services for its US and Canada outlets.

Bruno Barba, spokesperson for UK-based Selfridges, told BS, "There are no current plans to open a chain in India." When asked why, he said, "There is nothing I can add to this."

Saks Fifth Avenue, the American speciality chain in the upmarket segment, said it had not announced any stores for India. As to why, Saks Incorporated spokesperson Julia Bentley said, "We are looking at several emerging markets for potential Saks Fifth Avenue locations, but for proprietary reasons, we decline to comment further." Outside of the US, it has outlets in Saudi Arabia, UAE and Mexico.

Macy's offered a similar response. Jim Sluzewski, group senior vice president, corporate communications & external affairs, told
this newspaper the company has no plans for Macy's or Bloomingdale's stores in India at this time.
"While international expansion remains a long-term goal for our company, we have no plans for the immediate future," Sluzewski said.
Harrods, a landmark departmental store in London, is also not looking at India. The company spokesperson said, "Whilst we are looking at opportunities to grow the Harrods business, no international expansion plans have been confirmed." On asking Sears, the American departmental chain, Sears Holdings Corporation spokesperson Kimberly Freely said, "I do not have any knowledge of Sears partnering with an Indian company to open a chain in India."
Another US-based departmental store, Nordstorm, among the top 100 retailers of the world, said, "We have no plans to bring a Nordstrom to India and are not actively looking at store opportunities in the country at this time." Colin Johnson, Nordstorm spokesperson, added, "We're sorry to disappoint our Indian customers."
He said Nordstorm had only recently started to explore what might be feasible in terms of operating stores outside the US and for now, that focus was really on Canada.
"Maybe, someday, we could look into the possibility of India, but there's still a long way to go before we would even be in a position to think seriously about that," he said. According to Anshuman Magazine, chairman and managing director of CB Richard Ellis (South Asia), a huge rush of foreign retailers is not expected once the multi-brand retail segment is opened up. The global economic slowdown is a big reason for the lukewarm response, he said.
"Only six to 12 months after the Cabinet decision on FDI in multi-brand retail can we expect to see people starting to talk actively," he said. Arvind Singhal, chairman, Technopak Advisors, said every major retailer of the world would have had some look at India.
He said, "But with so many limitations, they would like to be cautious. First, the FDI policy is not clear yet, and the proposed riders are self-limiting." He added sentiment in the country is not the best at this point and, therefore, a huge rush is not expected. Carrefour, a French retailer present in India for cash and carry operations, is among those waiting for FDI to be allowed in the front-end multi-brand outlets. But its managing director, Jean Noel Bironneau, had told Dipp last year that any cap or restrictions on FDI in this sector may result in loss of opportunities.