Hyderabad-based Natco Pharma has challenged the patent for Tamiflu - a drug to treat bird flu - in the US.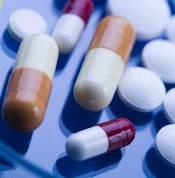 The company has sought the United States Food and Drug Administration (FDA)'s approval to market a generic version of Tamiflu (oseltamivir phosphate), said Gilead Sciences, the US company that owns the Tamiflu patent. Natco officials declined to comment on the development.

Gilead is currently reviewing the situation and may lodge a patent infringement law suit against Natco within 45 days.

A lawsuit would restrict the FDA from giving marketing approval to Tamiflu's generic equivalent for up to 30 months or an earlier court verdict in favour of Natco.

Tamiflu was invented by Gilead Sciences and licensed to F Hoffmann-La Roche Ltd in 1996. The revenues from the product had spiked in 2009 when birdflu attained pandemic proportions.

Tamiflu royalties from F Hoffmann-La Roche Ltd to Gilead was $21.9 million in the fourth quarter of 2010 - much lower than the $194.1 million it received in the fourth quarter of 2009.

According to USFDA records, a successful patent invalidation will allow Natco to launch its Tamiflu version on August 2, 2016, the date on which the basic patent over the drug gets expired.

If unsuccessful, Gilead will continue to have the exclusive marketing rights over the drug till June 27, 2017.