UK-based apparel chain Marks & Spencer is accelerating its expansion in India with plans to add ten stores in the next six to eight months in the country, which it has identified as one of the key markets to become the world's most sustainable retailer by 2015.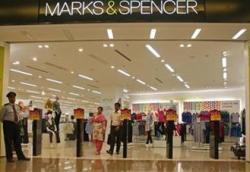 "India is growing at double digits for us. We will continue to expand here as it is a key market along with China, Middle East and Russia in our 2015 strategy," Marks & Spencer international director Jan Heere told PTI.

He, however, did not share the exact revenue from India.

The company that currently has 24 stores in India through a 51:49 joint venture with Reliance Retail plans to increase the number to over 30.

"Our plan is to open ten new stores
in the next six to eight months starting with our new concept store in Chennai, which has been set up as part of our makeover in the UK. The idea is to bring a bit of London to our customers here," he said.
When asked about investments in India, he said it would be a part of the 200 million pound global capex that the company had announced for the 2011-13 period.
Stating that the company's positioning would continue to be a "middle-class retailer", Here said the company would introduce new lines so that customers have options from affordable to luxury.
On the FDI norms in India, he said the company is "happy" with its current partner and would continue the partnership with a long-term vision and ruled out going solo despite the government allowing 100 per cent foreign investment in single brand retail.