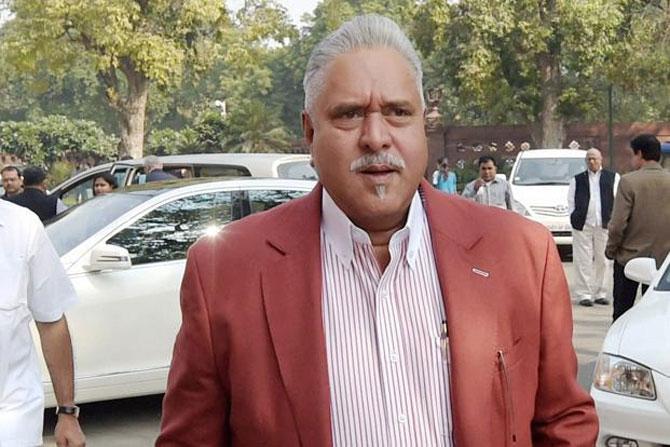 There have been more than 500 hearings and 180 adjournments so far.
Lenders to defunct Kingfisher Airlines fear their legal battle for dues from the carrier and its promoter would face a hurdle, with the UK rejecting India's plea to deport Vijay Mallya.
Public sector bank executives said the recovery and legal processes to bring him back were separate.
After lenders rejected Mallya's repayment offer in the Supreme Court last month, he has not come back with a revised one, though he has re-peated his commitment to pay back lenders.
Mallya offered to pay Rs 4,000 crore (Rs 40 billion) as settlement.
But rejecting the offer, lenders indicated a settlement should be reasonable and cover principle plus interest.
Lenders estimate the dues to be more than Rs 9,000 crore (Rs 90 billion).
This is contested by Mallya.
The UK government on Tuesday told India it could not deport Mallya, who is facing money-laundering charges in India, but could consider an extradition request for him.
The UK government's response came nearly a fortnight after India's request.
Deportation is done at the government level through an executive order after vetting the evidence produced by a country, where the fugitive is required for any offence he or she may have committed there.
But extradition is a process where evidence against a fugitive is produced before the court for vetting.
In extradition, a judicial decision is taken for sending back a fugitive to the country where he or she is required to face law. It is normally a longer process than deportation.
Mallya's Indian passport has been revoked.
There is also a non-bailable warrant against him.
Mallya had left India for the UK in March.
The head of recoveries of a Mumbai-based state-owned bank said loans to the airline have been non-performing for three years and these have almost 100 per cent provisions.
Banks will continue to press ahead with the auction of Kingfisher Airline headquarters building, brands, and Mallya's property in Goa (Kingfisher Villa).
The auctions of the airline headquarters building and the Kingfisher brand have failed to attract even one bid.
The perception now is that Mallya, declared wilful defaulter by State Bank of India, would continue to fight a legal battle right up to the Supreme Court.
The Supreme Court had in April dismissed Mallya's plea for protection from disclosure of his assets and those of his family, in India and abroad, to Kingfisher Airlines' lenders, saying "no tangible" grounds have been raised to maintain secrecy of information.
It asked the debt recovery tribunal in Bengaluru to 'expeditiously decide' within two months the pleas of banks and financial institutions for recovery of their loans.
A State Bank of India-led consortium of banks, which had lent to Kingfisher, is involved in more than 20 cases in various courts, including the debt recovery tribunal, from June 2013.
There have been more than 500 hearings and 180 adjournments.
Image: Vijay Mallya. photograph: PTI