2016 has been the most important one for Renault in India, backed by strategic measures in all key biz dimensions.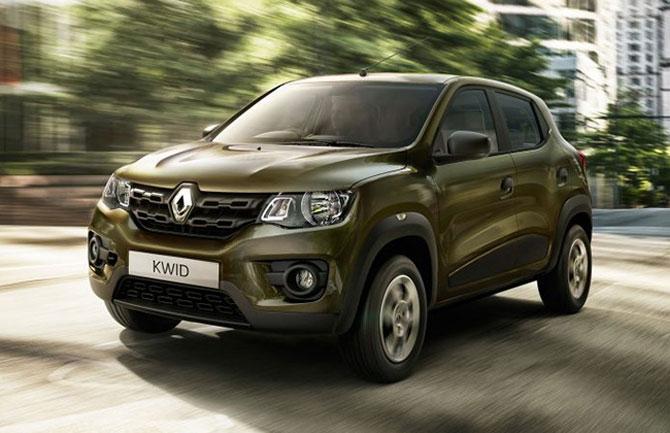 French auto major Renault's India market is the company's fastest-growing turf in the world with sales increasing 145.6% in 2016, chiefly on the back of the Kwid.
The Indian market has risen five notches to become the company's eighth-largest worldwide.
In Europe, Renault's registrations were up by 11.8% to 1,805,290.
Outside Europe, it reported 15.3% growth, and its product range renewal programme was successful with the Kwid in India, the QM6 and SM6 in South Korea, the Kaptur in Russia, the Koleos in China, the Megane Sedan in Turkey and the Oroch in Latin America.
In 2016, the firm sold 132,235 units in India and the Kwid registrations totalled 105,745. The combined Groupe Renault registrations for Africa, West Asia and India, rose by 36.4% in 2016, giving it a market share of 6.2% (up 1.7 points). In Iran, sales rose 110.7% and in Morocco, registrations were up 22.5%.
In the Eurasian region, registrations rose 2.3% mainly due to growth in Turkey, where they were up 4.4%.
In the Americas region, Groupe Renault (official name of the group) sales rose 0.1%. In Brazil, the market that shrunk by
19.8%, the market share rose 0.2 percentage points to a record 7.5%, thanks to the Duster Oroch.
In the Asia-Pacific region, Renault Samsung Motors, subsidiary of Renault in South Korea, sales rose 38.8% in South Korea. In China, following the release of the Kadjar, sales rose by 50.8%.
Sumit Sawhney, country chief executive officer and managing director, Renault India (operations), said India was priority for Groupe Renault and the market played an important role in its international growth.
The year 2016 has been the most important one for Renault in India, backed by strategic measures in all key business dimensions such as product, network expansion and steps on customer satisfaction, Sawhney said.
For 2017, the focus will be on growth and planning to launch at least a product every year in the next five years.
Renault's network grew from 205 to 270 facilities in 2016.
Photograph: Rajesh Karkera/Rediff.com.