Kalyan Jewellers is eyeing overseas expansion by catering to India-like markets and the diaspora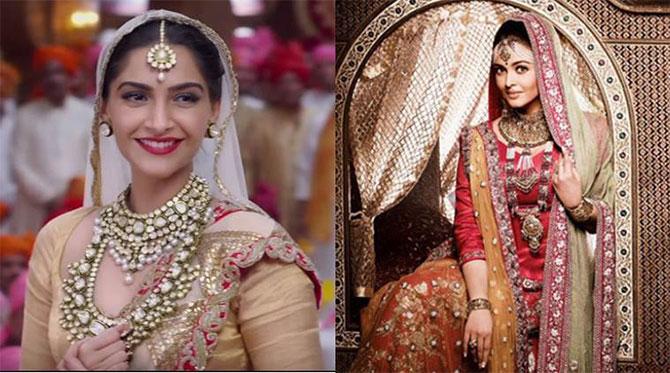 After expanding its presence across the country and raising a fresh round of funding of around Rs 500 crore, Kalyan Jewellers is now embarking on a journey outside India.
The company is planning to add overseas 14 showrooms this year. As it looks beyond India, increasing large-format store count, targeting the Indian diaspora even while appealing to local tastes and transparent pricing are at the core of its strategies to lure buyers in new markets.
Kalyan Jewellers is planning to nearly double its presence to 200-plus showrooms, in India and outside. It has 105 showrooms, including 23 in Kuwait, Qatar and the UAE.
The company now plans to enter markets such as Saudi Arabia, Bahrain, Oman, Singapore and Malaysia. It will also bolster its presence in the UAE where it has 13 showrooms.
"We are looking at increasing our presence by 50 per cent every year outside India," says Ramesh Kalyanaraman, executive director at Kalyan Jewellers, adding that nearly six-12 months' time is spent on studying a market before installing a showroom.
The company feels there is a huge scope in terms of market, availability of products and customer base. It has long changed the dynamics of jewellery retailing in India with large format showrooms and higher inventory, a model which it intends to pursue outside India too.
"Our strategy is to cater to the India-like markets and to the Indian diaspora considering that Kalyan has brand advantage compared to our peers," Kalyanaraman adds.
The expansion comes on the backdrop of a huge shift from unorganised jewellery to the organised sector across the world, with people becoming brand- and quality-conscious. During the current year alone the company has lined up around Rs 400 crore (Rs 4 billion) to open showrooms in the UAE and in Oman.
It is also looking at Singapore, Malaysia and Saudi Arabia, where it may roll out stores a year later.
"Kalyan Jewellers has set industry-level benchmarks on customer experience, innovation and transparent pricing. Our strategy is a customer-centric model, integrity, trust, transparency and innovation and it will be replicated in overseas markets also," says Kalyanaraman.
Its approach of being a national player that tracks local preferences in jewellery products, which has paid off, will be the followed in international markets.
The company claims that while the quality of products would remain the same across different markets it would allow customers to exchange in any retail outlets worldwide.
This apart, Kalyan Jewellers is banking on "transparent pricing" where the "manufacturing costs" calculations are clearly explained to customers.
The company has set up his own manufacturing facilities to ensure quality control, offer unique designs and own the entire value chain. This calibrated approach, the company adds, will help keep its margins and profits steady despite increase in raw material costs thereby allowing it to remain competitive.
Headquartered in Thrissur, Kerala, Kalyan Jewellers is one of the largest jewellery manufacturers and distributors in India.
The company was started in 1993 after T S Kalayanaraman, chairman of Kalyan Jewellers, was approached by customers who visited the family store to shop clothes for wedding asking him to sell jewellery. Their confidence inspired Kalyanaraman to open his first store in Thrissur.
Kalyan Jewellers has emerged as one of the largest branded jewellery players in India in terms of revenue. As of March 31, 2017, its revenue is estimated to be around Rs 10,000 crore (Rs 100 billion).
Of the total revenues, around 20 per cent comes from outside India. The company is aiming to achieve revenues of around Rs 20,000 crore in the next three years, banking mainly on the new expansion, and hopes that around 30-40 per cent of this would come from outside India.
Kalyan sees huge potential in the Middle East, especially Dubai from where a high percentage of people who board flights buy gold.
"We expect customers to come to us either looking for a wide range of choice in offerings, apart from our transparent pricing system, and also because buyers are brand-conscious," Kalyanaraman says.
The company has also roped in Ogilvy and L&K Saatchi & Saatchi for its creative mandate across India and West Asia markets. Both agencies will work across Kalyan Jewellery collections including Ziah, Rang, Tejasvi, Nimah, Anokhi, Antara, Glo and Mudhra. The agencies will also work on the online jewellery brand Candere, which was acquired by Kalyan Jewellers recently.
Given its aim of rapid global expansion, Kalyan has sought a fresh perspective that will connect the brand to current and new customers worldwide, while continuing to stay more and more relevant locally.
Photograph: PTI Photo