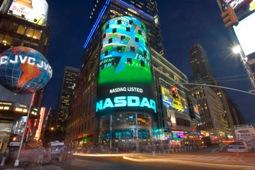 Venture capital-funded iYogi -- a tech support and helpdesk company which services consumers and small businesses in the US, UK, Canada, Australia, and the Gulf region -- has revived its plans to raise $125 million through a share sale and listing at Nasdaq over the next 12-24 months.

Earlier in 2012, the Gurgaon-based firm with 5,000 employees and top line revenue of close to $100 million, had put on hold plans for a Nasdaq listing citing market conditions.

In 2010, MakeMyTrip went for a successful listing at the Nasdaq.

Several consumer-facing e-com ventures such as Yatra, Cleartrip, Snapdeal, Flipkart are considered likely candidates for Nasdaq listing, according to investment bankers.

Since its inception in 2007, iYogi has raised $72 million through four rounds from a clutch of investors, including Sequoia Capital India, Canaan Partners, SVB India Capital Partners, SAP Ventures and Draper Fisher Jurvetson.

According to iYogi co-founder & CEO Uday Challu, the company is "listing-ready" and is waiting for 'the right market conditions'.

The next round of fund-raising would not be used as an exit route for the current investors, but the funds would largely be deployed to enhance research and development activities, finance inorganic growth, marketing and expansion to new geographies,
he said.
The company has appointed two US-based investment bankers to steer the issue, according to sources.
The digital trouble-shooting company largely services consumers through a subscription-based model, and is focused on matured markets with 2.5 million users globally.
In a strategy switch earlier this year, iYogi started servicing the Indian market targeting small scale enterprises to begin with.
It now plans to roll out its direct-to-consumer tech service in India over the next couple of months.
This month, iYogi formally launched its digital services cloud software solution targeted at telecom companies, original equipment manufacturers, technology retailers and business process outsourcing companies.
Sitting on existing contact centre infrastructure, Software as a Service-based DSC would help companies monetise their existing customer base by offering them value added services.
According to Kaushik Guha Thakurta, director, Resurgent India, a debt-equity advisory firm, the entry barriers to tech trouble shooting business are low and that the industry is very price-competitive.
"iYogi may have a head start, but new players keep cropping up, putting a pressure on pricing, even in markets such as the US," noted another analyst. Investment bankers say online travel companies such as Yatra and Cleartrip are on course to tap Nasdaq in 2014 if market conditions remain stable.