Tobacco-to-foods giant ITC Ltd is planning to enter the chewing gum market and take on multinational players like market leader Perfetti Van Melle and Wrigley's.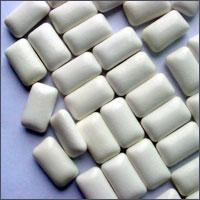 Perfetti has varied products in the Rs 4,000 crore (Rs 40 billion) confectionary business that includes sugar confectionery (mints, candies, eclairs, etc) and gum. But, ITC operates only in the sugar confectionery arena, which limits its size of business.
Wrigley's, which has been taken over by Mars, is primarily a chewing gum company. With an industry-estimated 25 per cent market share (in 2009), Perfetti is one of the largest confectionery players in the market.
Sources close to the development say ITC could have imported the gum base - the main raw material - and launched products quickly, but that would have impacted its margins. It is said to be developing the gum base indigenously to cut costs.
Sources say with this entry, the company would get to expand its portfolio in the confectionery business. ITC executives, however, declined to comment on the issue.
The chewing gum market, according to a KPMG study, constitutes 27 per cent of the total confectionary market, trailing behind sugar confectionery (44.2 per cent) and chocolate (28.6 per cent). But it is growing much faster than the other segments, at nearly 8 per cent in terms of value, and is expected to become a $260 million market by 2011.
The Indian chewing gum market is dominated by Perfetti, which has the flagship brand Centre Fresh, bubble gum brand Big Babol and Centre Shock. It has also made an entry into the health care segment by launching Happydent white gum for sparkling teeth.
ITC, on the other hand, has Candyman and Minto (for its mints), which it bought from Candico as its key brand in this arena. Anand Ramanathan, manager, KPMG advisory, says, "For a new player to crack this category would have been very difficult. But, ITC already has a very strong sales and distribution team in place.
They can even reach roadside paan and cigarette vendors. This is a very important factor in a category like this, which mostly depends on penetration. ITC is already present in boiled confectionery. Adding chewing gum to its portfolio will add extra muscle. It will not have to spend on the additional cost of distribution."
The market is divided into various categories: the traditional bubble gum, the common chewing gum and new products such as sugar-free gum and chewing gum to keep teeth white or medicated for other purposes.