A self-occupied house is not an investment, while investing in a second property is. So, one should consider a number of factors before buying property.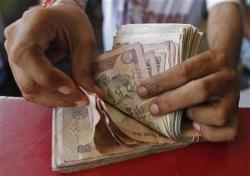 While high net worth individuals may be able to buy two to three properties and consider capital gains, many may want consistent income from property investments, a lucrative option.
With residential yields at 3 per cent and commercial yields at 9-12 per cent, investing in the latter makes sense. One needn't invest in plush, commercial property, as the costs may be too high.
Anand Narayanan, national director (residential services), Knight Frank, says, "One should not think of buying commercial property unless he has Rs 2-3 crore (Rs 20-30 million) to invest." There are other options available - small shops or office spaces.
For instance, a commercial space (up to 100 sq ft) in Bandra, Mumbai, which costs about Rs 45 lakh (Rs 4.5 million), may fetch rent of Rs 45,000 a month. A similar space in Bengaluru's Dollar Colony would cost about Rs 10 lakh (Rs 1 million) and fetch rent of up to Rs 15,000 a month. Real estate brokers say banks pay high rent if they use the space to set up automated teller machines.
To buy residential space in Bandra, however, one would have to spend at least thrice the sum spent on a commercial space. Therefore, the location that best suits a commercial space may not be the best location for residential property.
For instance, a house (500 sq ft) in Mira Road in Mumbai, which costs Rs 35 lakh (Rs 3.5 million), could fetch rent of up to Rs 8,000 a month. Thane and north Mumbai (beyond Dahisar) offer rental yields of 4-5 per cent.
Commercial space (up to 100 sq ft) in Dahisar, however, would cost Rs 10 lakh (Rs 1 million) and account for rent up to Rs 7,000 a month. One should, therefore, be sure of the budget and the purpose of investing in a second property.
With the same sum, one may also consider investing in a farmhouse in areas like Karjat, Pavna or Lonawala. A half-acre farmhouse in these locations would cost about Rs 80 lakh (Rs 8 million). If one invests in a farmhouse developers build and sell to resort owners, he can expect an annual return of 6 per cent on such investments - rent of Rs 40,000 a month, or Rs 480,000 annually. This investment is as lucrative as the commercial option.
However, the maintenance cost for a farmhouse is much more, compared to the funds needed to maintain a small shop - one has to consistently invest in a farmhouse to ensure the place remains attractive to visitors.
Small commercial properties have disadvantages, too. Anuj Nangpal, director (investment advisory), DTZ India, a property consultancy firm, says, "The bank funds only 40-50 per cent of the loan amount, compared with 80 per cent funding allowed on a residential loan."
Regions like Mumbai, Gurgaon, Chennai and Ahmedabad currently account for 9-10 per cent rental yields on commercial properties. This shows if one has a small budget, going for a commercial property and investing in a small shop or an office space is a viable option.
Considering the peak demand for commercial space in Bengaluru of 10 million sq ft a year and the peak demand for residential units in Delhi of 7,500 units a month, it is important to factor in the demand scenario in a city before buying property there.