On an annual basis, we'll seek out solutions to Indian Railways' most critical problems through 'innovation challenge': Suresh Prabhu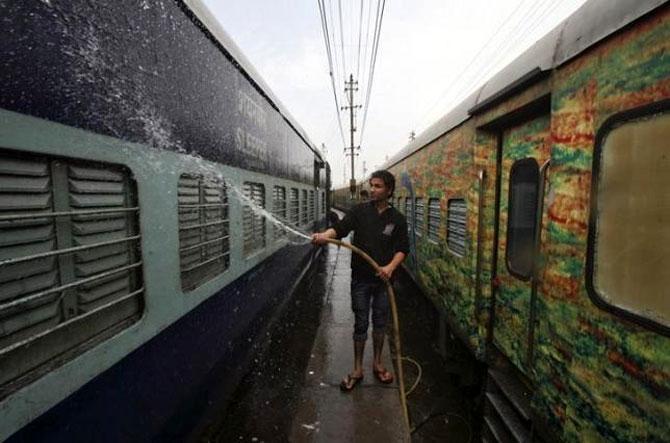 Indian Railways, owner of India's largest online e-ticketing marketplace Indian Railway Catering and Tourism Corporation (IRCTC), plans to dive into the start-up ecosystem. With an initial fund allocation of Rs 50 crore (Rs 500 million), it plans to start incubators where its employees would get assistance to open their own companies.
"On an annual basis, we'll seek out solutions to Indian Railways' most critical problems through 'innovation challenge'," Railway Minister Suresh Prabhu (pictured) had said in his Budget speech. He added the initiative would be administered by an 'innovation committee', which would include reputed investors, representatives from the National Academy of Indian Railways, among others.
According to ministry officials, a detailed policy report would be made in the coming months. Officials said the functions would be similar to any start-up incubator run by private companies such as Tech Mahindra, where they groom in-house talent to work on their start-up and bankroll the projects.
"We will have experts who would help us decide and handpick employees who we think have viable start-up ideas. We'll help them with funds as well as give them all the technical support needed to start the business. The idea is to start companies, which would help Indian Railways in the long run," said a senior railways official.
The ministry is finding new ways to monetise its various services as well and is exploring new ways to earn more revenues from the IRCTC website.
"Indian Railways collects data pertaining to passenger preferences, ticketing patterns, commodity flows, train running and information on various services and operations. We're exploring the possibility of monetising our data, software and some of the free services provided by Indian Railways such as PNR enquiry, currently being commercially exploited by other players, but at the same time ensuring that no compromise to customer privacy is made. The IRCTC website also offers opportunities for exploiting e-commerce activities on account of the large number of hits that it receives," Prabhu had said in his speech.
The innovation committee would also include representatives from the Railway Board and 'Kayakalp', Indian Railways' innovation council headed by Ratan Tata.
The other members of 'Kayakalp' include S G Mishra, general secretary, All India Railwaymen's Federation; M Raghaviah, general secretary, National Federation of Indian Railwaymen; Ragini Yechury, executive director (industrial relations), Railway Board; and Madhukar Sinha, executive director (innovation), Railway Board. The council was set up by the ministry in line with Prime Minister Narendra Modi's startup India initiative.